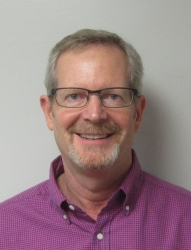 Janesville, WI, June 27, 2015 --(
PR.com
)-- Hufcor, Inc., the world's leader in providing operable partition solutions, announces the appointment of Dave Hewitt as Vice President – Domestic Sales. Mr. Hewitt will have direct responsibility for leading all of the company's US sales operations with a primary focus on expanding customer, product and market channels.
During his successful 27 year career, Mr. Hewitt has held senior leadership and sales roles with Pella/EFCO Commercial, Alcoa/Kawneer and Guardian Industries. His thorough understanding of, and proven success within, the US construction industry will enable him to lead Hufcor's sales teams and bring a fresh perspective to a mature industry.
"Dave has repeatedly demonstrated his ability to lead and deliver enhanced performance and customer satisfaction in highly competitive industries," notes Kevin Flanagan, Hufcor's CEO and President. "We are delighted to have a proven leader join the Hufcor team. His past leadership experiences in market-driven product development and channel management will build value for our distributors and sales teams. He is a perfect addition to Hufcor's Management Team.'
Mr. Hewitt added, "I'm excited to be leading the sales efforts of a market leader with a strong brand, a company with a proud 115 year history. Hufcor's quality product systems, acoustical expertise, product innovation and market reach, attracted me to this business. I also look forward to leveraging my experience in the commercial market to enhance Hufcor's presence in new opportunities. This is a great fit."
About Hufcor
Hufcor Inc. is the world's most installed brand in flexible space division products. Established in 1900, Hufcor has grown to offer operable partitions, patented Summit® automated vertical lift partitions, moveable glass partitions for optimal acoustic and daylighting capabilities and traditional accordion doors. The FlexTact® reconfigurable tactical simunitions systems are used for police and military high liability training. Hufcor patented Unispan® overhead support systems including new bi-passing and omni-directional remote stacks are industry exclusives. Products are manufactured at eleven globally diverse facilities to provide locally preferred product designs and reduced carbon footprint.