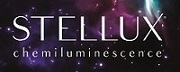 Salem, NH, July 01, 2015 --(
PR.com
)-- ALPCO is pleased to announce a strategic account sales and distribution agreement with Cisbio US, Inc. Cisbio will now have exclusive access to ALPCO's high quality STELLUX® Chemiluminescence and colorimetric Diabetes and Obesity assay portfolio in order to provide these products to key biopharma customers in the U.S.
"We are thrilled to expand our commercial relationship with Cisbio by extending our Diabetes and Obesity portfolio on an exclusive basis for these strategic accounts. Cisbio's commercial team is extremely well positioned in the biopharma space and now has access to ALPCO's STELLUX® Chemiluminescence ELISAs to complement their HTRF core business," explains ALPCO's president, Sean Conley. "We are excited by the synergy this is sure to create in the market."
"This agreement represents an important step in the expansion of Diabetes and Obesity platforms to the researchers we serve in this critical area," stated Glenn Knapik, Vice President of Cisbio US, Inc. "We will now be able to offer a broader range of products, tools and solutions to help clients continue their efforts from early discovery through preclinical research. We're also happy to bring the additional technologies of chemiluminescence and colormetric assays to our strong customer base in order to deepen our relationships with key accounts and researchers in metabolic disease."
About ALPCO
ALPCO (American Laboratory Products Company) was founded in 1991 as an importer and distributor of high quality research immunoassay kits. The company's primary goals have been to offer a high quality line of diabetes and obesity assays that appeal to its customer base, while also providing exceptional customer service and product support. Continued achievement of these objectives has been complemented by an increase in internal and collaborative product development and manufacturing, and expansion of its channel and distribution network.
www.alpco.com
About Cisbio
Cisbio Bioassays develops and markets products and technologies used for in vitro diagnostics and drug discovery. With its proprietary technology, HTRF, the company is a leader in homogeneous fluorescence detection methods, and offers first class assays and services for drug discovery researchers. In addition, Cisbio Bioassays provides a broad range of immunoassays for in vitro diagnostics, mainly tailored for cancerous pathologies, as well as metabolic and auto-immune diseases.
Based in Codolet, France, Cisbio Bioassays owns facilities in Bedford, MA, US, and Shanghai, China, and markets its global offering through a network of distributors.
www.cisbio.com