Apex Companies Acquires InterTech Environmental & Engineering, LLC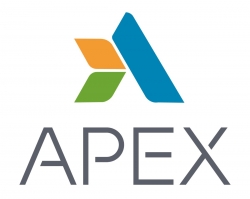 Rockville, PA, July 06, 2015 --(
PR.com
)-- Apex Companies, LLC – a leading energy, water resources and environmental consulting and engineering firm – announced today that it has acquired InterTech Environmental & Engineering, LLC, a 48-person environmental management firm specializing in the oil and gas sector.
Founded in 1999 and headquartered in Laramie, Wyoming, InterTech provides fully-integrated services to support the siting, planning, permitting, operation, and reclamation phases of all energy resource development initiatives. In addition to Wyoming, they serve clients in the Rocky Mountain region through offices in Colorado, Idaho, and South Dakota. This acquisition augments Apex's technical excellence in areas such as environmental auditing, permitting, compliance reporting and data management, hydrologic analysis, watershed mapping, baseline water quality studies, water management planning, wetlands evaluation, erosion and sediment control, geographic information systems (GIS), waste management planning, facilities remediation and reclamation, field data collection, and monitoring.
"This transaction expands both our geographical reach and our portfolio of natural resource management and development services," stated Apex CEO Peter Ceribelli. "InterTech has been our trusted business partner for two years. We've been continually impressed with their exceptional talent, long-term client relationships and their dedication to the rigor, integrity and professionalism it takes to succeed and we're pleased to welcome them to our team."
InterTech's CEO Rob Garland added, "Apex clearly mirrors our culture, capabilities, and client commitment and it represents an exciting opportunity for our employees to take the InterTech reputation to the next level as we continue to exceed our clients' expectations."
About Apex Companies, LLC
Founded in 1988, Apex Companies, LLC is an award-winning water resources and environmental consulting and engineering firm dedicated to providing private and public sector clients with full-service, single-source solutions. Recognized as a Top 100 Environmental Firm and a Top 500 Design Firm by ENR magazine, and rated among the top 20 Zweig Group 2015 Hot Firms, Apex is known for its technical expertise, quick response time, professional performance, high-quality results, and cost efficiency. Apex employs more than 600 professionals including geologists, hydrogeologists, engineers, air quality experts, environmental scientists, industrial hygienists, safety specialists and field technicians, across more than 50 offices throughout the United States. For more information, please visit
www.apexcos.com
.
Contact
Apex Companies, LLC
Karen Whitney
215-360-7959
www.apexcos.com
484-873-2201

Contact