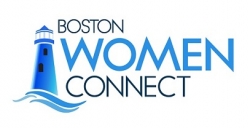 Boston, MA, July 07, 2015 --(
PR.com
)-- Boston's premier women's networking group, Boston Women Connect (BWC), is celebrating its fifth anniversary and commemorating its inaugural month with a special Boston Harbor networking boat cruise in August.
"It's been an interesting and inspiring 60 months," says Marie Warner, founder and CEO.
"In five years Boston Women Connect has grown from an idea to an on-going, dynamic women's networking group with monthly meetings and special events for women entrepreneurs and independent processionals. During this time, we've seen no less than nine other women's networking groups come and go - some more than once."
BWC arose from Warner's perception of a need for a women's networking group targeted at entrepreneurs, which would teach advanced connection skills, while providing a supportive learning and idea-sharing environment.
Having spent a career in professional sales where she was often the only woman in senior management, she realized women networked differently than men, and one size definitely didn't fit all.
An entrepreneur herself, Warner is president of Warner Professional Sales, a sales consulting and recruitment/search firm. As a seasoned leader, she noticed a lack of groups for entrepreneurial women which offered more than traditional business card exchange.
Unlike cliquish networking groups, BWC emphasizes guided networking, utilizing small interactive groups and leaders to facilitate introductions and developed tools, including a proprietary introduction technique and 'networking cheat sheet'.
As an example, Warner cites a rework of the traditional 'elevator pitch'. "We call it the 'mezzanine talk'; The elevator is only going to the mezzanine, so you have just enough time to quickly, yet memorably, introduce yourself. Members have found our 'mezzanine talk' not only sharpens skills in business networking, but also provides focus for their business."
Boston's entrepreneurial women have positively responded to this new approach: "Women who attend their first event have never experienced anything like it, and typically walk out with several leads. They also tell their colleagues about BWC. "Other groups have mimicked our structure and approach," adds Warner. "Imitation is the surest sign of success."
Boston Women Connect's contact list has grown to more than 4,000 names of local women entrepreneurs and professionals who receive a monthly newsletter and meeting invitations. A paid membership program was also introduced last year provides an additional level of benefits plus special events and workshops.
In order to provide a quality experience, each monthly meeting is capped at an attendance level that will insure the highest value of interactions. Warner adds, "Most groups wouldn't do that, but it's just one of the ways we insure an experience that sets us apart from other networking and membership groups."
According to Warner, increased corporate sponsorship is an additional BWC goal. "Corporations that are trying to reach sophisticated women professionals are realizing that their message resonates better in our more focused setting, especially to such a vested group. Just being a sponsor at another mass market event won't give them the attention they want, nor give much ROI for their sponsorship budget. A potential sponsor benefits from not only our personal introductions and referrals, but through repeated exposure with website mention, email campaigns and social media promotion.
"There's a bright future for professional women who have sophisticated networking skills that they hone on a regular basis," says Warner. "We get requests for special breakout sessions for other groups as well, including millennial professionals and corporate women launching a business as their second career. We'll probably try a few new ideas for these groups, just like we regularly try new, effective ways to make connections at all of our events.
"It's exciting to see the growth of Boston Women Connect and the success of our members. I can't wait to see what the next five years brings."
For additional information on Boston Women Connect membership or sponsorship packages contact marie.warner@bostonwomenconnect.com or visit www.BostonWomenConnect.com
About Boston Women Connect
Boston Women Connect (BWC) was created in 2010 by Marie Warner to address the lack of a dedicated professional networking community in the Boston area with a focus on women entrepreneurs and independent professionals. BWC and its media channel outreach has grown to over 4000 professionals, with numbers increasing daily. Monthly events and business workshops are held at venues throughout the greater Boston area. Warner is president of Warner Sales Professionals, LLC, which offers sales force consulting, recruitment, search and training (as a licensed Business Partner with CustomerCentric Selling®). In addition, she facilitates sales skills testing (as a Certified Partner of Objective Management Group® Sales Assessment). Prior to establishing Warner Professional Sales, Warner was a senior sales executive for over 20 years in both large enterprises and startups.
Media Contact:
Marie Warner, Founder and CEO
Boston Women Connect
617.721.4650