Athena Learning Centers Opens Two Corporate-Owned Centers in Arizona; Hires Heidi Manoguerra as Educational Director in Region
Full-service K-12 education programs in Chandler and Gilbert will support students in math, reading, writing, science and exam prep.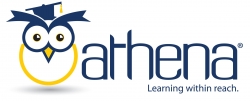 Princeton, NJ, August 04, 2015 --(
PR.com
)-- Athena Learning Centers of Princeton, New Jersey, today announced the simultaneous opening of two corporate-owned learning centers in Arizona, in Chandler (905 N. McClintock Drive) and Gilbert (690 W. Warner Road). In addition, the company announced it has hired Ms. Heidi Manoguerra as the educational director for the region.
Athena Learning Centers, which will occupy space at Tutor Time Child Care / Learning Centers in both cities, will offer students tutoring and educational support in math, reading, writing and science, as well as SAT and ACT college test preparation.
Both centers will be overseen by Ms. Manoguerra, a former principal of Sequoia Charter Schools and teacher at various schools in Arizona and Indiana. She is excited to introduce the Athena curriculum and its benefits to students and parents in these neighborhoods.
"Athena is the only after school tutoring program in the area in which all instructors are certified and state-endorsed," said Ms. Manoguerra. "We not only teach a highly acclaimed curriculum, but help students develop the study skills that will help them succeed now and in all future educational pursuits."
Athena Learning Centers are a community of year-round education programs that offer K-12 students innovative solutions for improving their math and reading skills in preparation for success in college and the 21st century workplace. The Athena Advantage℠ is a package of powerful enrichment and remedial solutions designed to help all students meet high standards.
Athena Learning Centers has partnered with several other leading education service providers to ensure that there is a strict alignment between what students learn via Athena Learning Centers' programs and what they are expected to learn at school. Programs and lessons are regularly updated to keep pace with the latest standards and best practices in education.
Throughout the program, all progress and results are quantifiable. New students are assessed on their understanding of their grade-level schoolwork as well as their work habits and attitudes towards school. During coursework, instructors use a system of checkpoints to track progress, addressing needs immediately. Lastly, all students must pass a post-program test to make sure they have mastered the current work before moving on to the next level.
According to Mark Mele, co-founder and CEO of Athena Learning Centers, the company plans to add many more locations in 2015 to join those already established in Arizona, South Carolina, New Jersey, Texas and Florida.
"The global market for supplemental education services is expected to near $200 billion by 2020*, which presents a remarkable opportunity for our franchisees and corporate expansion," said Mele. "The current trends toward larger class sizes, increased competition to get into colleges and busier lives and schedules of families are only deepening. With Athena Learning Centers, parents can rest assured that their children will be the best they can be within the academic environment regardless of these factors."
For additional information about Athena Learning Centers, please contact the company at (855) 422-6532 or visit, athenalearningcenters.com.
* statistic provided by Global Industry Analysts, Inc.
About Athena
Athena offers the industry's most innovative solutions for K-12 students, with a curriculum that is directly aligned with the new standards in school education. As a franchise investment opportunity, Athena Learning Centers partnered with best-in-class providers of education products and business services to provide franchisees with state-of-the-art systems and the Athena Advantage℠ educational package to use in each of its franchised locations nationwide. This package will give Athena Learning Centers a competitive edge in the marketplace.
Contact
Athena Learning Centers
Mark Mele
855-422-6532
www.athenalearningcenters.com

Contact