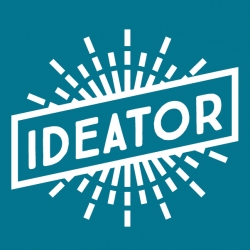 San Diego, CA, August 05, 2015 --(
PR.com
)-- Ideator, a platform catering to new entrepreneurs, now offers more extensive resource opportunities due to the company's growth. Ideator strives to build a global community-based marketplace to help entrepreneurs find the tools, resources, and network of advisors and investors needed to innovate successfully. As the online community continues to grow with an increased numbers in signups, entrepreneurs have more prospects to share ideas and build a team to launch a business.
Ideator provides community members with the connections needed to network with ideators, advisors, and investors from more than 25 countries. This affords the ability to benefit from a vast network of circles to share, project, and secure concepts to bring ideas to life.
"This is definitely something that first-time entrepreneurs, or entrepreneurs who are not in traditional startup hubs can use," said a startup founder. "This helps even the playing fields."
Entrepreneurs leverage the platform to explore resources to improve their approach to foster new business concepts into global innovation. To further help build the world's first platform for turning an idea into an actual business, Ideator has added Jessica Buerger to the team as the new Community Manager.
Supported by extensive knowledge in business development, Buerger's background includes a prior position at Exitround in San Francisco, which was featured by Business Insider. In addition, Buerger interned at Kantox in Barcelona and holds the support from one of the top MBA programs in the world, IESE in Barcelona, Spain. Her involvement at a number of FinTech Startups and experience with
Standard & Poor's Capital IQ
in New York offers an abundance of resource opportunities to create global innovation and entrepreneurship.
"It is an outstanding concept and will definitely provide value in the entrepreneurial world," said a financial advisor in the Ideator platform.
As the platform grows through the involvement of the community, new resources will further expand on a global level to reach entrepreneurs and ideators worldwide.
"Ideator will be global before long. The plans they have for their site will be game changers for startups," said a technology consultant.
Unlike other sites, Ideator places entrepreneurs in front of the right people, making it easier to connect with investors, advisors, and mentors to nurture ideas to turn into real, successful businesses.
In addition to helping entrepreneurs succeed, Ideator is committed to making a difference through charitable giving and community building. Ideator is heavily involved in the nonprofit sector, helping organizations like City of Hope, St. Jude's Hospital, and Children's Hospitals. In addition, Ideator recently hosted an
idea competition
at San Diego Startup Week to nurture the growth of entrepreneurs.
Ideator is on a mission to change lives by helping entrepreneurs reach their goals faster while giving back to the community to leave a positive impact. From concept to implementation, Ideator's growing community has the resources entrepreneurs need to attract the right people to succeed.
About Ideator
Ideator
is building a global community that helps passionate people with great ideas, of all ages, genders, and backgrounds, to connect with the resources needed to execute successfully.