enepath Introduces "Tablet" the Revolutionary New Desktop Interface for Trader Voice
Integrates directly into existing trader workflow and offers a new cost-effective solution for both business continuity and trader mobility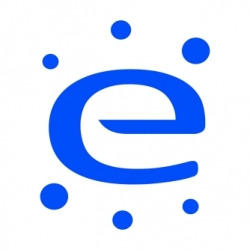 Singapore, Singapore, August 12, 2015 --(
PR.com
)-- enepath today announced the launch of Tablet, the latest product in its market-leading range of Turrets for Traders at both sell and buy side trading institutions.
The Tablet represents a major upgrade at the trading desk and is set to substantially alter the way that Traders interact with their customers, partners and colleagues.
"As we have seen with mobile phones, the user interface can make all the difference," said Stephen Phillips, CEO, enepath. "We realized that the traditional Turret could be extended, by taking advantage of new technology and the willingness of users to embrace these technologies at an ever faster rate.
"For the Trading room, this really does offer many new options, in addition to doing the job of connecting counterparties reliably at the Trading position that the market already expects. We expect users to finally see mobility as real, with an ability to use the Tablet off site, confident that all is secure, all the connectivity is provided over a managed network and all the functionality is available, as if they were in the office."
enepath are expecting interest in the solution to come from three main areas:
· As a replacement for the Traditional Turret, but using less desk space, less power and providing greater screen clarity and ease of use
· As an easy to implement BCP/DR option when added to the enepath Adaptive Media Platform (AMP), allowing users to pick up and move desktops to other locations, log on and be working almost immediately
· As a mobile option for users, who see market advantage in being able to utilize top level Turret functionality wherever they are
The Turret is designed to be implemented over a corporate LAN or WAN, but can also be used over a secure VPN using a customer – controlled access capability.
enepath has worked with a number of early adopters of technology in the market to extend user capability, which has led to additional products to enhance the Tablet, including a linked external dial pad with line control and mouse capabilities and an enhanced speaker / microphone.
"Tablet is an exciting product which captures enepath's vision. Solving issues, moving the industry forward in ways that mean customers can do things never before possible," continued Phillips. "The recent investment from Telstra Ventures has allowed enepath to look at a wider set of growth opportunities and to execute on some of these with greater speed. The Tablet is the first of them."
About enepath
enepath is a network solution provider that uses its patented 'fully-distributed' software platform, the Adaptive Media Platform (AMP) to deliver higher levels of reliability, better ROI and greater ease of implementation. Applicable across multiple markets, but targeted at the Trading Room as the initial vertical, enepath uses the flexibility and adaptability of IP as the start point for its range of voice and voice applications and aims to enhance the way that Traders use, manage and gain benefit from voice at their Trading position. Headquartered in Singapore, enepath is managed by a team of individuals with a wide range of experience in the both the finance and network sectors, having held senior positions at multiple major existing market vendors. For more information please email info@enepath.com
Contact
enepath
Marc Steatham
+1 212 518 1255
http://www.enepath.com/

Contact