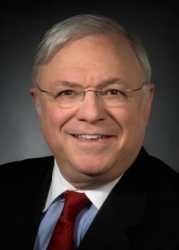 Hollis, NY, September 09, 2015 --(
PR.com
)-- About Rubin S. Cooper
Dr. Rubin Cooper is Chief of Pediatric Cardiology at Steven and Alexandra Cohen Children's Medical Center of New York, as well as Director of the Cardiovascular Service Line at the North Shore/Long Island Jewish Health System. He is Professor of Pediatrics at the Hofstra North Shore LIJ School of Medicine. Prior to Dr. Cooper's position at Cohen Children's Medical Center, he was Chief of Pediatric Cardiology at the Komansky Children's Hospital at the New York Presbyterian Hospital, Professor of Clinical Pediatrics at the Weill Cornell Medical College and Adjunct Professor at the Columbia School of Surgeons and Physicians. While at Cornell he occupied the Starr-Starlight Foundation Chair in Pediatric Cardiology. His clinical research interests include adult congenital heart disease, rheumatic fever, and Kawasaki's Disease. Dr. Cooper has worked with Chai Life Line for close to two decades.
www.ccmc.northshorelij.com
About Strathmore's Who's Who
Strathmore's Who's Who publishes an annual two thousand page hard cover biographical registry, honoring successful individuals in the fields of Business, the Arts and Sciences, Law, Engineering and Government. Based on one's position and lifetime of accomplishments, we honor professional men and women in all academic areas and professions. Inclusion is limited to individuals who have demonstrated leadership and achievement in their occupation, industry or profession.