Optima Grows Europe Presence with Strategic Partnership
AmyPro Solutions S.L, a Consultancy based in Spain joins forces with Optima.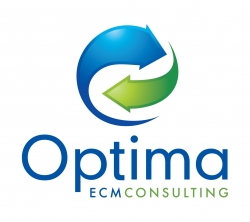 Scottsdale, AZ, August 12, 2015 --(
PR.com
)-- Optima ECM Consulting is proud to announce a strategic agreement with AmyPro Solutions S.L. to enhance its presence as a member of Optima ECM Consulting Group in Europe. AmyPro has a decade of business software implementation expertise in Enterprise Content Management, focused primarily on the SAP ECM solutions by OpenText in Iberia. This strategic alliance will leverage the unique skills of both organizations for their continued growth in the European and United States markets, while enabling both companies to offer global ECM services to their customers.
"By aligning our organizations more closely, both companies have a much broader set of skills to offer customers. Additionally, our collective ECM consulting capabilities in North America, Latin American and Europe are now stronger than ever," said Jaime Gutierrez, Chief Architect Office and founding Partner of Optima ECM Consulting.
Francisco Fernandez, Partner at AmyPro commented "With this strategic alliance both companies will grow our business in Europe, and give our customers a robust company for international projects with consultants distributed in Europe, North and Latin America."
About Optima ECM Consulting
Optima ECM Consulting is a global company designing and implementing leading-edge SAP solutions across multiple industries. With unequaled expertise and experience in strategy, design, implementation, and management of SAP Solutions by OpenText including Data and Document Archiving, Document Access, Employee File Management, Extended ECM for SAP, and SAP Invoice Management our consultants and founders are uniquely suited to ensure customers rapidly recognize their expected ROI and drive immediate value across their organizations while leveraging their investment in SAP. For more information, please visit www.optimaecm.com.
About AmyPro Solutions S.L
AmyPro is a European company, formed by a group of professionals with more than ten years' experience in the field of document management and SAP, which arises as a result of the growing needs of the market. AmyPro founders have developed their careers in leading software solution companies where they have an extensive track record of success helping large companies in the automation of their business processes and document management, both in Europe and America. www.amypro.es
Media Contact
Michelle Gothan
Marketing Manager
mgothan@optimaexp.com
480-907-6360 x101
2015 Optima ECM Consulting, LLC. All rights reserved.
Contact
Optima ECM Consulting
Michelle Gothan
480-907-6360 x101
www.optimaecm.com

Contact