Veterans Party of America Names Party's First Presidential Candidate
On Saturday evening under the shadow of Mount Rushmore the Veterans Party of America announced the names of their party's first Presidential and Vice President candidates for the 2016 elections.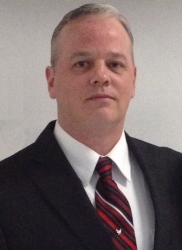 Keystone, SD, August 17, 2015 --(
PR.com
)-- Today, in the shadow of Mt. Rushmore, as the sun was setting on business-as-usual politics, the Veterans Party of America formally announced its candidates for President and Vice-President.
After vetting multiple candidates, the executive committee and State chairs selected two veterans, seasoned leaders in their respective fields: Chris Keniston and Deacon Taylor.
Chris Keniston, the third-generation of his family to serve in our country's armed forces, has been a passionate advocate for ethical government. As a veteran who swore an oath to support and defend the Constitution on four separate occasions, he strongly believes in protecting and preserving the Constitutional liberties and individual freedoms of every US citizen, so that we may live according to our beliefs and have the opportunity to pursue any life path we choose within a minimal framework of Constitutional laws.
Deacon Taylor, a former soldier, is adept at getting the job done through organizing and working with groups. He looks forward to being a partner in moving the current government in a new direction. With his fresh ideas and work ethic, he will honorably fulfill the role of Vice-President.
About the Veterans Party of America (VPA)
The VPA was founded in 2013 by several former military members who wanted to counter the budget cuts being proposed by Congress. Our mission is to place solution-oriented leaders into political office, to uphold the Constitution. We believe in liberty, justice and freedom.
Our Party Platform was developed with input from our members, based on the belief that there is a Constitutional, viable, fiscally-responsible solution for the problems our nation faces.
We welcome all veterans, their family, friends and supporters to join the Veterans Party of America. The VPA has active teams in all 50 States. For more information about the VPA, please visit: www.veteranspartyofamerica.org.
Contact
Veterans' Party of America
David Isakson
509-322-0472
www.veteranspartyofamerica.org/
If you call please leave a message.

Contact