Dr Carhee's 3 Phases of Healing - Help Attorneys Win Larger Settlements
Dr. Carhee (chiropractor) Documents and Supports Personal Injury Attorneys and Their Patients Soft Tissue Spinal Injuries Using the Science of the 3 Phases of Healing, Documenting Value Driver - Decision Points, and a Medical Team Approach.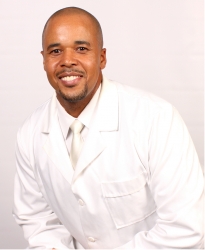 Atlanta, GA, August 18, 2015 --(
PR.com
)-- Dr. Carhee implements 3 major documentation procedures to document, measure and show patients, attorneys and insurance companies soft tissue spinal injuries. The 3 major documentation procedures are the science of the 3 phases of healing, Value Driver-Decision Points software analysis and a medical team approach.
The objective science of the 3 phases of healing documents a patient's soft tissue spinal injury. The science of the three phases of healing is the irrefutable science of how soft tissue in the body is injured and heals.
The second major documentation procedure Dr. Carhee implements is the use of technology that tags and extracts the following factors (Decision Points) the insurance companies software's use in their determination of settlement value, which if missing = missing settlement value and dollars. 14K "Value Drivers," 27K "Severity Drivers," 33 "Liability Drivers," 15 "Additional Increase Multipliers," 26K "Standard Multipliers," equal 67K Total Decision Points.
The formula the insurance companies use to convert the decision points into dollars is the: "Point to Dollar Translation Percentage Multiplier" formula
Sylvia Hsieh, Lawyers USA (2006):
"Today, about 60 percent of all auto insurance claims are processed through Colossus, which is used by leading insurers such as Allstate, American Family and Farmers. Other insurers use similar software-State Farm uses TEACH, and other companies rely on Injury IQ, ICE and Decision Point. Yet plaintiffs' attorneys are not keeping up with the insurance companies, and for the most part are getting beaten by the system."
Attorney Aaron DeShaw:
"While the legal profession has historically used narrative-style demand letters to convey claims, much of the information provided in such a demand letter has no value in Colossus. Adjusters look almost entirely to the medical records for the information required by Colossus. Only a minority of lawyers and doctors have a clue what's going on. Attorneys need to convey data about the claim using TABLE format."
Dr Carhee's Goal is to Tag and Extract the Medical, Administrative, Legal and Economic Factors of a Case and Ensure That All of the Requisite Decision Points are Clearly Documented in the Demand an Ethical, "Non-Inflammatory" Posture by using its proprietary decision point "checklist audit system" to detect the presence and/or absence of applicable Decision Points.
Dr Carhee will automatically formulate the applicable decision points in the demand in the correct, Terminology, Format and Sequence. This allows the value in the demand to interface with the insurance companies settlement software's and input value into Colossus that may otherwise go missing.
Plaintiff Attorneys nationwide praise this service not only for preventing unfair settlements but for the time savings. Legal practices estimate a 50% savings in legal time and spend.
For more information on how to access and use this software free for Attorneys please contact Dr Carhee by using contact information below.
The third major documentation procedure Dr. Carhee employs is the use of a medical team in the diagnosis, treatment and documentation of soft tissue spinal injuries. The medical team includes orthopedists, neurologists, pain management specialists and chiropractors.
Dr. Carhee can be contacted at; Pain 2 Wellness Center, 404-699-0966, 3915 Cascade Road, Suite 220, winston@carhee.com and www.Pain2Wellness.com
.
Contact
Pain 2 Wellness Center
Dr Winston Carhee, DC
404-699-0966
www.pain2wellness.com
Winston Carhee, Doctor of Chiropractic, Past President of the American Black Chiropractic Association, Director of the Georgia Chiropractic Association, Chairman of the GCA - Political Action Committee, Certified Chiropractic Sports Practitioners

Contact