Private Bank of Buckhead Renewed as SBA "Preferred Lender"
The U.S. Small Business Administration has renewed Private Bank of Buckhead's Preferred Lender Participant status, which streamlines and expedites processes for the bank's clients.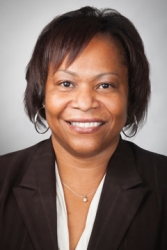 Atlanta, GA, August 31, 2015 --(
PR.com
)-- The U.S. Small Business Administration has renewed Private Bank of Buckhead's Preferred Lender Participant (PLP) status. Preferred Lenders are allowed to expedite the processing of SBA loans because of their depth of experience with SBA lending. This status is subject to periodic re-approval, and the bank has been renewed every time it has been up for review.
"I am proud of our SBA team because Preferred Lenders are chosen from among the SBA's best lenders," says Charlie Crawford, President, CEO and chairman of Private Bank of Buckhead. "We were able to achieve preferred lender status less than a year after establishing the department, and have now been renewed four times."
PLP status means that the bank's borrowers have 24-hour or less turn-around from SBA once their loan has been approved at the bank level, according to Rosemarie Codling, SBA Portfolio Manager and Banking Officer. "Instead of waiting two to three weeks for approval turn-around from the SBA, we can have the borrower's SBA approval within a day of submission."
Codling says that a Preferred Lender is allowed to make certain unilateral changes or addendums to the loan without having to wait for SBA's approval. "We are able to offer both fixed and floating rate loans on owner-occupied real estate," she says. "Under both the SBA 7-A and 504 programs, we can offer financing out to 25 years with a fully amortizing term and low down payments on most real estate transactions. We also can offer 10-year fully amortizing terms on equipment purchases and other business needs."
The SBA lending veteran notes that SBA loans are available to most small- and medium- sized businesses, and that the bank has had a significant number of SBA loans approved for many different types of clients. She says it's important to realize that applying for a SBA loan is not unlike applying for a conventional (non-SBA) loan.
"More than just indicating that we can fast track SBA loans," Crawford says, "this designation recognizes the expertise of our SBA team. Their credit knowledge expertise and up-front work enable the SBA's turnaround time to be expedient."
Private Bank of Buckhead brings a private banking approach to all clients across all functions of the bank. It is located in Piedmont Center (Building Three). The bank's Decatur location is known as Private Bank of Decatur and is located at 150 East Ponce de Leon Avenue, at the corner of Ponce and Church Street. PrivatePlus Mortgage is the dedicated mortgage solutions division of the bank and is represented in both Buckhead and Decatur, and does business nationally. The bank offers a full range of SBA and non-SBA lending products, and is one of few area banks doing residential construction lending.
Contact
Plant Communications, LLC
Drew Plant
404-634-7102
www.PlantCommunications.com

Contact