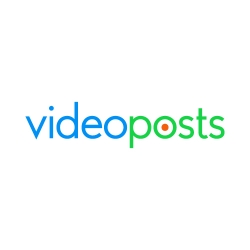 Toronto, Canada, September 02, 2015 --(
PR.com
)-- A new online video marketing service has been launched that provides a program tailored to the specific requirements of local businesses. The aim of the Videoposts service is to enable local businesses to have regularly-posted video updates about what they would like to feature in terms of sales or special offers, new products and services, thereby empowering their SEO and Social Media efforts.
"Clearly video has become the content people want to see most, so we've put together a program that lets local businesses make video updates about what they have going on for customers into a central part of their content marketing activity," says Tim Tevlin, managing partner of Videoposts. "However our program is not about filming on-camera videos, which are just too time consuming and costly to produce for a local business, and more often than not don't turn out well because most people are just not comfortable being on camera."
Videoposts produces what Tevlin calls "voice-and-visuals videos" that use photographs, graphics and text, plus an announcer who delivers an original script about specials, offers or new products and services the local business wants to promote. This style of video enables the company to work with local businesses regardless of geographic location.
With a lengthy background in Local SEO and producing business videos, Tevlin states that Videoposts offers strong content marketing efficiencies for a local business.
"You can take a single Videopost and post it on your website, which is of course a solid piece of rich media content that the search engines like and that will also keep people on your site longer," he says, "Plus you can take the exact same video about products or services the local business would like to key on selling and put it up on your Facebook business page, your Google+ Local page and your YouTube channel. You get one video across the key touchpoints that adds value to both your SEO and social media activity at the same time."
Tevlin also noted that the exact same Videopost can also be used in an email blast to a local customer base, plus the company has seen strong results running these sales-focused videos in Facebook 'Promoted Post' video ads run locally.
Videoposts are priced at $250 each, with a posting fee of $50 that includes keyword-optimized titles, descriptions and a transcript.
Company: Videoposts is based in the greater Toronto area in Markham, Ontario. The company has a networked team of video production and posting specialists located throughout the United States and Canada.