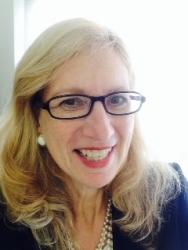 Philadelphia, PA, September 02, 2015 --(
PR.com
)-- I-SEE Co-Founder and Chief Visionary Officer Jodie Girsh has been selected to participate in the Goldman Sachs 10,000 Small Businesses program to be held at the Community College of Philadelphia for the Fall 2015 session.
Girsh said, "I am humbled, thrilled, and very grateful to have been accepted into this prestigious program. Harry Girsh, my partner and Co-Founder of I-See, and I are delighted that I was chosen to be part of the 2015 Fall Cohort. This is the 8th class to be held at the Community College of Philadelphia. We know that this program will help us grow so that we can continue to serve the Greater Philadelphia area's security needs. Our slogan is, 'I-See: making our world a little safer (tm).' This program will help us achieve that goal."
She added, "We are looking forward to hiring an additional 55 employees over the next 3 years, and to serving the Philadelphia, Montgomery, Chester, Bucks, and Delaware county homeowners, businesses, industries, and institutions, as our parent company, Girsh Alarm Company, Inc. has done since 1977."
The newly announced 10,000 Small Business team will begin orientation in early September 2015 and will complete the course in December 2015.
The Goldman Sachs 10,000 Small Businesses program is a public-private partnership designed to unlock the growth and job creation potential of small business owners. Applicants must demonstrate a commitment to grow their businesses and to create jobs within their community.
A report released July 8, 2015 from Babson College finds that graduates of this program continue to out-perform US small businesses overall in both revenue growth and in job creation.
About Jodie Girsh and I-See, a division of Girsh Alarm Co, Inc.:
Jodie Girsh is the Co-Founder and Chief Visionary Officer of Integrated Security Electronic Enterprises, also known as I-See. Founded in 1977 by Mrs. Girsh with her business partner Harry Girsh, I-See provides electronic security solutions for people and their homes, businesses, industries, and institutions through-out the greater Philadelphia area. These solutions include the installation, service, monitoring, and integration of burglar alarms, fire alarms, access control, video surveillance systems, and more.
Jodie Girsh is a former Regional President of the Pa. Burglar and Fire Alarm Association, past Editor of that Association's well-regarded newsletter, and past State Officer of that Association. Jodie Girsh is also the primary author of I-See: Better Security for Your Home (available thru Amazon.com). She also has a beautiful singing voice and has been a choir member of her synagogue, Congregation Beth Or, for the past six years.
About Goldman Sachs 10,000 Small Businesses:
Goldman Sachs 10,000 Small Businesses represents a $500 million investment to help entrepreneurs create jobs and economic opportunity by providing greater access to education, capital, and business support services. The business management education portion of the initiative is currently offered in 12 cities around the US. It is also available to businesses in all 50 states through the 10,000 Small Businesses at Babson College, the national cohort.
About Babson College:
Babson College is the national academic partner that developed the program curriculum, and the program is offered at no cost to the business owner, fully funded by the Goldman Sachs Foundation. All accepted business owners participate in a 12-week entrepreneurship education program, receive a one-on-one business advisor, and are connected with a professional network of experts and peers. Business owners graduate with a customized 5-year strategic growth plan for their businesses.