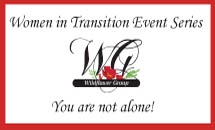 Lexington, KY, September 04, 2015 --(
PR.com
)-- Denver-based Wildflower Group, which supports women during divorce and widowhood, is hosting a National Celebration of Women in Bloom. Wildflower Group organizations in Arizona, California, Colorado, Georgia, Indiana, and Kentucky will participate in the the event scheduled for Saturday, September 19, 2015, from 10:30 AM to 2:00 PM EST.
"We're thrilled that Wildflower Group has a growing national presence and our event will allow us to connect in real time with our national Wildflower affiliates. We want to laugh, learn, and be inspired as we celebrate women everywhere who are thriving as they transition through divorce and widowhood. Wildflower Group is dedicated to providing both vital resources and a new community of support for women when they are feeling alone and most vulnerable," said Wildflower Group founder, Joan Rogliano.
The Kentucky Celebration of Women in Bloom event will be held at the Rector Hayden Realtors 998 Governors Lane Suite 125 Lexington, KY. A buffet breakfast will be served followed by a program of inspiring speakers, a panel discussion with professional experts, and break out sessions. Featured speakers include former CO State Representative and author, Alice Borodkin, and actress and activist Kate Fotopolous.
Founded in 2006, Wildflower Group is a national network of professionals dedicated to empowering women who are widowed or navigating divorce. These transitioning women frequently experience a substantial reduction in their financial position and, prior to making new life decisions, must prepare for the economic challenges frequently encountered. Wildflower Group offers workshops, trusted resources, and a new sense of community to empower women navigating divorce and widowhood to create a positive transition and secure financial future.
Attendance is free but please register by joining the event at
https://www.facebook.com/events/766007320175209/
or contact me Shari Frasure at 859-229-5945
or Miranda Marston at 859-309-7260