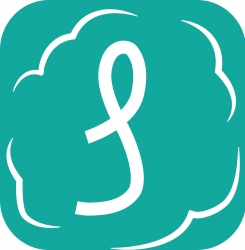 New York, NY, September 17, 2015 --(
PR.com
)-- Innovative Software Developers Anizak Announces Release Flock, a New York City Subway App That Can be a Life Saver
There's few things as confusing as the New York subway system. For people new to the city, the elderly and the disabled it is very easy to get lost, take the wrong stop and have a very hard time getting from point A to B safely. Fortunately, software developers Anizak recently released a smart solution to this problem in Flock, a NYC subway app that helps with directions, subway stops and much more.
New York City is a uniquely wonderful place, and there's really nowhere else quite like it in the world. For people new to the place, along with youth, the elderly and the disabled NYC can also resemble a very hard to navigate maze. The MTA subway system especially. Once something that had to be learned the hard way, innovative software developers Anizak recently made a game changing announcement, that solves that problem quickly and simply, the NYC subway app, Flock. Flock providers users with everything from the best directions, to even letting them know which car they should be in for the closest and most convenient exit, the direction to elevators and escalators and much more. It even navigates users to the nearest entrance when they are lost in places like Times Square – which can be an absolute time and life saver.
"We've experienced first hand what it's like to get lost on the subway, and to find out the exit you need is at the other end of the station," commented a spokesperson from Anizak. "This can be one of the worst feelings in the world. For a disabled or elderly person it can even be more challenging and dangerous. These are the things that have inspired Flock, and we have put the time and energy into making it as efficient and effective as possible. Flock is a game changer and we know it delivers a huge amount of value to users, from a wide range of different lifestyles. We're looking forward to exceeding expectations."
Currently, Flock covers the MTA subway and the 4 boroughs of New York City: Manhattan, Brooklyn, Queens and Bronx.
According to the company, many more features for Flock are planned to be released in the near future to make it even more useful to the person navigating their way around NYC, including expanding coverage of all the boroughs and all the other public transportation systems in and around NYC.
Anizak is available as a download from the Google Play store, requiring Android 4.0 or higher to operate.
Early feedback from users has been positive across the board.
Christine C., a college student from Ohio attending school in NYC, recently said, "I've been in NYC for months and I get lost on the subway all the time. My father heard about Flock and encouraged me to download it. I'm so glad he did. Flock gives me the extra confidence to use the subway, and the amount of money I save from not taking taxis has helped my budget tremendously. Five stars and fully recommended."
For more information be sure to visit be sure to visit http://anizak.com.