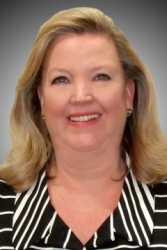 Atlanta, GA, September 17, 2015 --(
PR.com
)-- Private Bank of Buckhead, which includes Private Bank of Decatur and PrivatePlus Mortgage, has added Karen B. Smith as a Senior Lender. She is based out of Buckhead and will serve clients in Cobb County and across the metro area.
"Karen brings a broad financial background to the role, having working in a number of banking functions," says Brent Adams, the bank's EVP & Senior Banking Officer. "Her passion is working with clients and developing relationships, which makes her a great fit for our team."
She previously worked with other Atlanta banks, including Bank of North Georgia, and has previously worked with a number of Private Bank of Buckhead team members while they were at other institutions, including Riverside Bank and Milton National Bank.
"I appreciate the opportunity to get to know clients and their banking needs," Smith says. "I can only be successful if they're successful."
She holds a Bachelor's degree in Finance from the University of Georgia and attended the Lovett School K-12. The Native Atlantan – third generation Atlantan – spends a lot of time at Pope High School, where she has a daughter who is a senior; Smith is in her fourth term as Treasurer for the Pope Cheerleading Association. She is an active member of Mt. Bethel United Methodist Church and over the years has been involved with Children's Healthcare of Atlanta and the Shepherd Center.
In addition to her high school senior, Smith and her husband, who works for a commercial general contractor, have a daughter at Ole Miss and a son who lives in Chattanooga. The family also has a black lab named Holli, and they reside in Marietta.
Private Bank of Buckhead brings a private banking approach to all clients across all functions of the bank. The bank – now in its ninth year – is designated a Preferred Lender by the U.S. Small Business Administration, and includes a dedicated mortgage solutions unit, PrivatePlus Mortgage. Private Bank of Buckhead is located in Piedmont Center (Building Three). Private Bank of Decatur is located at 150 East Ponce de Leon Avenue in Decatur, at the corner of Ponce and Church Street. The mortgage division is represented in both Buckhead and Decatur, and does business nationally.