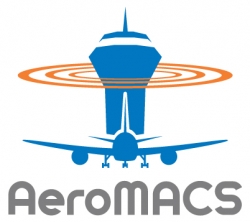 Clackamas, OR, September 17, 2015 --(
PR.com
)-- Global aviation leaders convened this month for the first Aeronautical Mobile Airport Communications System (AeroMACS) Multi-vendor Interoperability Demonstration Event hosted by the WiMAX Forum in Vancouver, BC. The AeroMACS event was held at the WiMAX Forum AeroMACS Designated Laboratory, Powertech Labs Inc., from September 7 through September 11, 2015. This Interoperability event enabled a number of AeroMACS equipment manufacturers to conduct rigorous hands-on interoperability testing of their leading-edge AeroMACS equipment.
AeroMACS is a standardized C-Band airport surface communications system based on the IEEE 802.16 standard for mobile broadband data operating in the protected aviation spectrum band from 5091 MHz to 5150 MHz. It is the wireless solution for the next generation standard in Air Traffic Management (ATM) selected by EUROCONTROL and the Federal Aviation Administration (FAA) and ratified by the International Civil Aviation Organization (ICAO) for the provision of dedicated aeronautical communication services for safety and regularity of flight on the airport surface globally.
The inaugural AeroMACS Multi-vendor Interoperability Demonstration Event illustrates the tremendous potential and highlighted the interest in delivering broadband wireless services to the aeronautical industry using AeroMACS technology. This interoperability testing event showcases the capabilities of AeroMACS equipment and sets the stage for full Certification for AeroMACS technology. The WiMAX Forum and Powertech Labs will offer Certification of Radio Conformance by the end of 2015 with Certification for Protocol Conformance and Interoperability Conformance along with Network and Security elements in 2016. These AeroMACS Certifications are required by Air Navigation Service Providers (ANSPs) across the globe.
The WiMAX Forum has been organizing interoperability events since 2005, and this is the latest equipment testing in a sequence of highly successful interoperability events aimed at helping member companies prepare for AeroMACS Certified equipment testing. Participating WiMAX Forum member companies include Gemtek, Hitachi, Selex, Siemens, and Telrad.
Each AeroMACS equipment supplier conducted a series of stringent and extensive interoperability tests with base stations and subscribes stations, in the International Telecommunication Union (ITU) assigned 5.091 to 5.150 GHz frequency band.
"The AeroMACS Interoperability test which took place this week is extremely important for the AeroMACS Program," said Brent Phillips, AeroMACS Program lead at the FAA. "The Airborne Surface Surveillance Capability (ASSC) Program, which is currently undergoing fielding of AeroMACS, has made participation in this interoperability event mandatory for any vendor's equipment before they will use it operationally in the National Airspace System (NAS). At the same time, this test effort and future AeroMACS Certification by the WiMAX Forum will allow us to identify which manufacture's equipment is in compliance with the recently complete Standards for AeroMACS."
"The AeroMACS multivendor interoperability testing organized by the WiMAX Forum is a key milestone in the development process of the AeroMACS technology. It reflects the system maturity and is important as AeroMACS is a strategic choice for aviation in terms of spectrum access and its capability to support the aviation communications, for both safety of life (ANSPs/ATM) and regularity of flight (Airlines/AOC and Airport Authority) messages using a single commercially based standard," said Dr. Nikos Fistas, Senior COM Expert in EUROCONTROL.
Raymond Lings, CEO at Powertech Labs Inc., stated, "Powertech Labs was delighted to host the inaugural AeroMACS Interoperability event. Here at Powertech we believe that interoperability is the cornerstone of our efforts in advancing the use of wireless in critical infrastructure networks, such as Aviation."
"The demonstrated interoperability between the AeroMACS equipment vendors made this event a tremendous success. This first and subsequent conformance tests will create a wireless ecosystem that can support aeronautical applications," said Eugene Crozier, Wireless Specialist at Powertech Labs Inc.
"We're hopeful that the Aerospace community now has the certifiable confidence that quantum leaps in data transmission are available sooner than was thought; and that Gemtek's leadership in wireless terminals, together with the guiding coalition of the vendors gathered here, are ready to deploy interoperable solutions today that support the safety and regularity of flight applications of tomorrow," stated Nick Kuhn, CEO of ConvergEX Technologies (Gemtek Aerospace Representative).
"The testing Hitachi completed today clearly proves the viability of multivendor AeroMACS networks and the broad variety of interoperable features that AeroMACS delivers to the user," Shoichi Hanatani, Senior Director at Hitachi, Ltd. and Board Director at the WiMAX Forum. "The testing we completed demonstrates that AeroMACS networks with equipment from multiple vendors will function reliably."
Paolo Troyer, Head of Civil ATC Communications Product Development Department at Selex ES said, "The Aeronautical Mobile Airport Communication System has to be able to manage and support mobile applications and stationary applications in the same time inside the Airport domain. The AeroMACS solution allows ATC Communications with any aircraft everywhere on the Airport Surface, Airlines Operational Communication Services (AOC), CDM messages and Surface management (included ramp and gate control), mobile applications. Concerning stationary applications the AeroMACS solution allows Weather Data Gathering and monitoring and Airport Surveillance. The Multivendor Interoperability Event represents the first step to achieve the functional target objectives for Airport operational needs."
Ander Rendahl, Director of Sales Development for Siemens and Board Director at the WiMAX Forum, stated, "Siemens sees AeroMACS as an important new radio network element to provide a complete solution for airport ground communications. The certification process is one of the most important cornerstones in the foundation of the AeroMACS ecosystem."
"This is a ground-breaking event for the AeroMACS standard, which is pivotal for the aviation industry," said Mark Altshuller, CTO of Telrad Networks and Board Director at the WiMAX Forum. "We're very proud of how well our BreezeCOMPACT base station performed at the PlugFest. With a unique Software Defined Radio (SDR) and around 300 global WiMAX deployments in various BWA segments, BreezeCOMPACT assures both a lengthy and reliable WiMAX service life, and easy software-only upgrades to future technologies."
"Improving the safety and regularity of today's flights depends heavily on the rollout of NextGen networks like AeroMACS and the ensured interoperability of these systems," said Declan Byrne, President of the WiMAX Forum. "With our commitment to Aviation industry modernization, the WiMAX Forum is honored to lead this important milestone and host the first AeroMACS interoperability event worldwide as a first step to certifying interoperability and compliance."
The Multi-vendor Interoperability Demonstration Event was specifically designed to provide an opportunity for AeroMACS equipment manufacturers serving the aeronautical space to test the interoperability of their products against use case scenarios specifically drafted by the WiMAX Forum AeroMACS Aviation Working Group (AWG) compliant with international standards as developed by Radio Technical Commission for Aeronautics (RTCA) and European Organization for Civil Aviation Equipment (EUROCAE). It allowed multiple AeroMACS equipment suppliers to conduct an extensive series of interoperability tests to demonstrate a number of different applications and showcase their capabilities to the Aviation Ecosystem.
The WiMAX Forum's mission is to facilitate the adoption of WiMAX technology across the world and ensure that industry products are interoperable. The WiMAX Forum continues to make significant progress in delivering products that help network operators build out WiMAX networks. This AeroMACS Demonstration Event signals the endorsement of manufacturers to make cost-effective, standardized and interoperable AeroMACS equipment in support of the aviation industry.
For any questions regarding AeroMACS, WiMAX technology, or the WiMAX Forum, please contact Alessandra Rocha at Alessandra.Rocha@WiMAXForum.org.
About the WiMAX Forum
The WiMAX Forum is an industry-led, not-for-profit organization that certifies and promotes the compatibility and interoperability of broadband wireless products based upon IEEE Standard 802.16. The WiMAX Forum's primary goal is to accelerate the adoption, deployment and expansion of WiMAX technologies across the globe while facilitating roaming agreements, sharing best practices within our membership and certifying products. WiMAX Forum Certified products are interoperable and support broadband fixed, nomadic, portable and mobile services. The WiMAX Forum works closely with service providers and regulators to ensure that WiMAX Forum Certified systems meet customer and government requirements. For more information, visit www.wimaxforum.org.