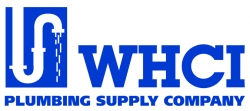 Union City, CA, September 18, 2015 --(
PR.com
)-- WHCI Plumbing Supply – one of the California Bay Area's most revered providers of plumbing tools, infrastructure, fixtures and appliances to the wholesale trade – is pleased to announce an agreement in principle to acquire the Burlingame distribution operations of USAVE. The deal, which is expected to close within the next 60 days, will expand WHCI's footprint across the bay and into the northern peninsula, and further support the company's goals to provide fast, flexible service to a loyal and broadening customer base.
"This is an unbelievably exciting development – both for the loyal customers who have supported WHCI for the past 59 years, as well as for the members of the plumbing trade who have counted on USAVE's signature Burlingame location for nearly three decades," said WHCI Chief Executive Officer John Mills. "Through this combination, WHCI Plumbing Supply will offer access to an incredibly diverse product line, across a wider geographic footprint, and to a combination of resellers, wholesale consumers and value-seeking retail customers."
Once the transaction is finalized, the combined company – to be called WHCI Plumbing Supply Company – will serve its customers from four locations, including WHCI's existing state-of-the-art warehouse locations in in Union City and Dublin, its AquaBella Kitchen and Bath retail showroom in Union City, and USAVE's full-service warehouse and showroom in Burlingame.
Mills said that all current distribution center associates of USAVE will be offered roles at WHCI – which has never had a layoff in its nearly six decades of operations. Though other terms of the deal were not disclosed, Mills shared that the acquisition is part of WHCI's broader five-year comprehensive growth plan – dubbed "WHCI Vision 2020" – conceived as a response to market-driven increases in demand for its services and products. The ultimate goal is for WHCI to have nine locations throughout the Bay Area by 2020 – resulting in the placement of WHCI supplies, personnel and other resources nearer to its customers.
"The robust recovery has led to a significant increase in new home and commercial construction throughout the Bay Area – which makes speed and flexibility even more critical when it comes to getting the right plumbing supplies, to the right purchasers, at the right time," said Mills. "The most effective way for WHCI to continue to exceed our customers' expectations in today's demanding marketplace is through strategic geographic growth. Being closer to our clients will only build upon our promise of providing relevant inventory, product expertise and delivering exceptional service – exceptionally fast."