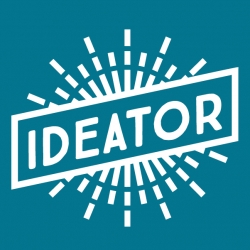 San Diego, CA, September 28, 2015 --(
PR.com
)--
Startup Grind
, a global startup community designed to educate, inspire, and connect entrepreneurs, is coming back to San Diego. Founded in Silicon Valley, Startup Grind is present in 70 countries and connects founders in over 185 cities. This is great news to all those interested in entrepreneurship and intrapreneurship.
Monthly fireside chats will include notable entrepreneurs and members of the startup community. Successful local founders, innovators, educators and investors will be invited to share their lessons. The fireside chats, revolving around building great companies, will be conducted by the Ideator team. These events are back thanks to Ideator's Jeremy Sanders and Thomas Schutz, Startup Grind San Diego Chapter Co-Directors, and Community Manager Jessica Buerger.
Jeremy, Co-Founder of
Ideator
, brings with him 15 years' experience in finance and 6 years as a CFO in multiple industries with companies ranging from startups to multinationals to help them develop their business plans, financial models, and operational budgets. Thomas, VP at Ideator, brings with him 33 years of experience in sales and business development in multiple industries, including building teams, partnerships, and relationships with the public sector.
The Ideator team decided to bring Startup Grind back to San Diego because, "We love startups, we love San Diego, and we see Startup Grind as a great way to support the community," Jeremy said. Tom believes that, "Startup Grind will help bring together a diverse startup community in San Diego, including professionals from education, public sector, nonprofits, and private sector, as well, regardless of market sector focus."
To attend the first event with Gabriela Dow you'll want to secure your ticket(s) early
here
. Join the Meetup group
Startup Grind San Diego
to stay abreast of upcoming events. This will be the event series to attend if you are serious about bringing your business ideas or startups to the next level. RSVP now to get your tickets for this event on Thursday, October 8th from 6 to 9 pm at ROC at the Vine, 101 West Broadway, Suite 300 provided by the Irvine Company. Drinks and food will be provided.
About Ideator
Ideator is building a global community that helps passionate people with great ideas, of all ages, genders, and backgrounds, to connect with the resources needed to execute successfully.