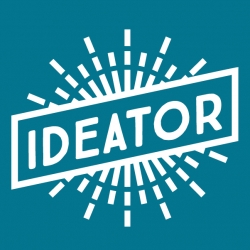 San Diego, CA, September 29, 2015 --(
PR.com
)-- Ideator, an online platform connecting entrepreneurs to foster global innovation, will attend the
Maker Faire
in San Diego to inspire a new generation of innovators. Maker Faire is a two-day festival on October 3-4, 2015, where inventive minds gather to showcase their creativity. With a mission to provide necessary resources to entrepreneurs, Ideator will attend the event to aid inspiring innovators.
San Diego's Mayor Kevin Faulconer and City Councilman Todd Gloria formally announced Maker Faire at a public event in June to support the vital role entrepreneurs have within economic development. With their support, inventive minds will gather at Balboa Park in San Diego for the Maker Faire to celebrate and showcase innovative ideas. Participants will include an array of ideators, like tech enthusiasts, engineers, authors, and artists.
As a leader for building a community for entrepreneurs to foster their innovations, Ideator will be at Balboa Park's Hall of Champions to support the new generation of innovation. Maker Faire San Diego, through Tijuana Innovadora, is organizing a series of workshops, conferences and events to promote the maker community on both sides of the border. These activities will be held at Balboa Park's Hall of Champions, as part of Maker: Innovate, and will include an Idea Competition run on the Ideator Platform.
During the two-day event, Ideator will host a booth, where the Ideator team will be present to support and inspire new entrepreneurs. Participants will have the opportunity to meet Ideator co-founder Jeremy Sanders, Vice President Thomas Schutz, and Community Manager Jessica Buerger.
Ideator has also volunteered their technology platform for the idea competition to allow entrepreneurs to learn more about the valuable online community. As Ideator supports up-and-coming entrepreneurs, innovators will benefit from the platform as it's designed specifically for entrepreneurs to receive the resources, tools, and mentoring needed to nurture great ideas. By connecting with the right people and resources within the online community, entrepreneurs receive answers to vital questions in order to move forward on the road to success. To participate in the competition, Tijuana Innovadora requires entrepreneurs to go through the Maker Faire San Diego
webpage
and invites them to begin to build on their idea through the Ideator platform.
As part of their ongoing binational activities, Tijuana Innovadora, through Angel Ventures Mexico, "is very proud to partner with Ideator and their unique platform, for the first ever binational Idea Competition during the San Diego Maker Faire which is part of the City of San Diego's Centennial Celebrations at Balboa Park. We look forward to an ongoing relationship with Ideator for future San Diego-Tijuana events and activities," said Laura Araujo of Tijuana Innovadora.
Tickets for Day 1 and Day 2 of Makers Faire are available for purchase at the gate, however, participants can save 20 percent by purchasing Early Bird Tickets until October 2nd. The entrance fee includes admission to the Maker Faire exhibits and general admission to 10 museums within Balboa Park, including the Museum of Photographic Arts, San Diego Air & Space Museum, and the San Diego Art Institute. The event will be open Saturday and Sunday October 3-4, 2015 from 10am to 6pm.
Ideator is proud to support Maker Faire as it offers a foundation to foster new business ideas to further encourage and inspire innovators to reach the next level of success.
About Ideator
Ideator is building a global community that helps passionate people with great ideas, of all ages, genders, and backgrounds, to connect with the resources needed to execute successfully.