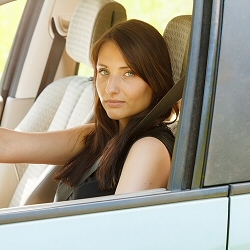 North Charleston, SC, October 02, 2015 --(
PR.com
)-- Charleston personal injury attorney Frank Hartman is urging members of the community to recognize this year's Drive Safely Work Week (DSWW) sponsored by the Network of Employers for Traffic Safety (NETS). By urging participation in the awareness campaign, Mr. Hartman hopes to reduce the risk of injury-causing traffic accidents for people who commute to and from work each day as well as other members of the community.
DSWW is an annual workplace safety campaign that provides employers with materials reminding employees about safe driving practices. The focus of this year's campaign is how good planning can help reduce the risk of motor vehicle accidents on our roadways. Each day of the work week of October 5th through the 9th has a different focus, which are listed below.
· Monday: Making a Plan – The materials for the first day of the campaign focus on how proper planning can increase driver efficiency and eliminate distractions, thereby reducing risk.
· Tuesday: Driving outside your Comfort Zone – On Tuesday, the material will discuss how planning ahead can help individuals who are driving in new or unfamiliar situations.
· Wednesday: Plan ahead to have a Clear Head – The materials for Wednesday focus on the way in which proper planning can help employees avoid issues that may affect their attention, such as alcohol, stress, fatigue, and medication.
· Thursday: Navigating the Road to Becoming a Mature Driver – The fourth day of the campaign is intended to help people plan for staying safe on the road as they get older.
· Friday: Planning ahead for Family Road Safety – Friday's materials discuss how planning can help families keep each other safe, especially for families with new or aging drivers.
Hartman Law Firm, LLC
is a South Carolina personal injury law firm that represents the legal rights of people injured in preventable accidents. Founding attorney Frank Hartman regularly represents people injured in a variety of legal matters including auto accident, pedestrian accidents, animal bites, medical malpractice, consumer product injuries, and workplace injuries. Prospective clients can schedule a consultation with Mr. Hartman by calling 843-300-7600.
Contact:
Frank Hartman
Hartman Law Firm, LLC
6650 Rivers Ave
North Charleston, SC 29406
Phone: 843-300-7600