Former President of the Congress of Neurological Surgeons, Dr. Nathan Selden, Joins Cerebrotech's Scientific Advisory Board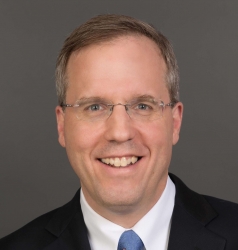 Scottsdale, AZ, October 09, 2015 --(
PR.com
)-- Cerebrotech Medical Systems of Pleasanton, California, announced today at the 13th annual meeting of the Neurocritical Care Society that Nathan Selden, MD, PhD, FACS, FAAP, incoming Chairman of the Department of Neurological Surgery and Campagna Chair of Pediatric Neurosurgery at Oregon Health & Science University School of Medicine, has joined the company's Scientific Advisory Board (SAB). Dr. Selden has recently completed a distinguished term as the 65th President of the Congress of Neurological Surgeons, the world's largest professional and educational organization for neurosurgeons.
"Dr. Selden brings a wealth of neurosurgical expertise and academic distinction to the already notable ranks of our clinical and scientific advisors," said Mitchell Levinson, Cerebrotech's CEO. "His addition to our SAB serves as yet another validation of our mission to revolutionize neurologic monitoring and improve the care of brain-injured patients worldwide. I am thrilled to welcome Dr. Selden to our SAB and I look forward to working with him."
"Cerebrotech's innovative device promises to greatly alter the neuromonitoring paradigm and to provide currently unavailable actionable early warning of brain swelling and other potentially catastrophic complications of stroke and brain trauma," added Dr. Wade Smith, chairman of the company's advisory board. "Dr. Selden will undoubtedly strengthen our board's depth of knowledge and lend further valuable support to Cerebrotech on its path to commercialize this exciting technology."
Dr. Selden becomes the fifth member of Cerebrotech Scientific Advisory Board, joining board chairman Wade Smith MD, PhD (Daryl R. Gress Endowed Professor of Neurocritical Care and Stroke at the University of California, San Francisco), Gene Sung, MD (Chief of the Division of Stroke and Neurocritical Care at the University of Southern California), Jose Suarez, MD (Head of Vascular Neurology and Neurocritical Care at the Baylor College of Medicine), and Peter Le Roux, MD, FACS (Professor of Neurosurgery at the Sidney Kimmel Medical College, Thomas Jefferson University).
About Cerebrotech Medical Systems:
Cerebrotech Medical Systems, Inc. was founded in late 2010 with the mission to provide clinicians with a completely non-invasive monitor for early detection of cerebral events that can be catastrophic for patients after stroke, traumatic brain injury, brain surgery and other conditions. With earlier detection, physicians can intervene sooner, saving lives and improving outcomes, while reducing hospital costs. The company's core intellectual property is licensed exclusively from the University of California at Berkeley. Cerebrotech is a venture capital-backed medical device company located in Pleasanton, CA. More information about Cerebrotech can be found at
www.cerebrotechmedical.com
.
Contact
Cerebrotech Medical Systems
Mitch Levinson
925-399-5392
cerebrotechmedical.com

Contact