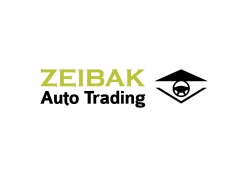 Buena Park, CA, October 09, 2015 --(
PR.com
)-- Zeibak Auto Trading, a modern used car dealer, will soon launch CarAuctionGurus.com leveraging their experience in the nationwide car auctions. Traditionally the nation's car auctions are utilized by used car dealers to fill up their lots and then they wait for customers to come by and buy their cars.
Zeibak Auto's Car Concierge (Zeibak Concierge) service is a car finder service turning this process on its head - customers provide their requirements first, then the vehicle is found at the auctions and sent to the customers for approval before purchase. Because the cars are bought and sold immediately this avoids the standard accumulating financing and interest fees of a car sitting on a lot, thus saving the end customers money.
"Car Auction Gurus is what we have become, and we are excited to spread what our customers have already experienced to everybody through our new website and app," states Emo Alaeddin, co-founder of Zeibak Auto Trading.
A crowdfunding campaign will be launched to help in funding this new patent pending business process in a modern website and app.
Zeibak Auto Trading was co-founded by three brothers with backgrounds in telecom, banking and marketing. All car enthusiasts, they strive to improve and change the used car buying experience. They can be reached at
www.zeibakauto.com
or email sales@zeibakauto.com .