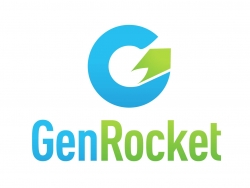 Ojai, CA, October 13, 2015 --(
PR.com
)-- GenRocket Express is a powerful test data generator that is accessed through a Web browser and can quickly generate realistic, random, patterned, and null test data. The test data can be generated in the following data formats:
· XML
· CSV
· JSON
· SQL
GenRocket Express
can generate around 15,000 rows of test data a second and for up to 5,000 rows of test data it is free and for up to 50,000 rows of test data GenRocket Express is $49.00 per year per user.
Garth Rose, CEO of GenRocket, said, "we are excited to be expanding our product line to include a version of GenRocket that has many powerful features but is also free. With over 75 Generators and XML, CSV, JSON and SQL output formats we think there will be strong demand for GenRocket Express from software developers and QA engineers."
About GenRocket:
GenRocket provides test data generation software and software testing services to software developers and quality assurance engineers so that they can fully test their software. The GenRocket team has decades of experience in software development and software testing.