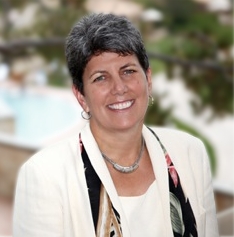 Lakewood, CO, October 21, 2015 --(
PR.com
)-- The Board of Directors of Trumpet Behavioral Health, LLC, today announced the appointment of Leslie Margolin as an outside board member, effective September 3, 2015. Margolin's addition expands the board to five members.
Chris Miller, Managing Director with Trumpet Behavioral Health, speaks enthusiastically of Leslie's membership on the Board.
"I'm thrilled to add Leslie as a TBH Director. Her critical thinking will be an asset to our efforts in providing quality outcomes to the clients we serve, and her managed care experience and expertise will assist us in building great relationships with payers. Leslie is a first-class human being, and she fits in well with our mission and values-driven culture."
Leslie Margolin is President and CEO of The Margolin Group, an advisory services firm whose mission is to partner with innovative health care organizations to create health care systems for the 21st century. The Margolin Group works coast-to-coast to build comprehensive, system-wide, coalition-based health care organizations that drive meaningful and sustainable improvements in cost, quality, and safety, a business model that virtually reinvents health care. Prior to founding The Margolin Group, Leslie served as President of Anthem Blue Cross of California where she spearheaded a successful turnaround of the company's commercial book of business and launched "Patient Safety First … A California Partnership for Health," a patient safety collaborative of unprecedented scale and impact, credited with saving more than 3,600 lives and achieving savings of approximately $63M in its first three years of operation.
She is a market-leading expert in collaboration. As leader of all hospital and health plan operations nationally for Kaiser Permanente, Leslie served as lead negotiator in historic interest-based bargaining efforts with 29 local and 9 international unions representing 86,000 employees. Her partnership successes were lauded by the U.S. Department of Labor and have been studied by academic institutions across the nation. Margolin began her health care career with CIGNA Corporation, serving as corporate counsel for ten years, rising to assume the assistant general counsel role, and was later appointed as President and General Manager of CIGNA HealthCare of California.
A hallmark of Margolin's career is a relentless focus on bringing together care, coverage and community leaders to better serve the health and health care needs of individuals and communities.
In joining the TBH Board, Margolin observes, "Serving on the Trumpet Behavioral Health Board gives me an opportunity to have personal and direct impact on the well-being of a chronically under-served and vulnerable population by bringing needed care, coverage and support services.. This new role further advances a broad cross-sector effort I championed back in my days at Anthem Blue Cross where I contributed my personal leadership to efforts to assure coverage of essential services for children and adults with autism spectrum disorders. TBH has had great success evolving this work, and I look forward to advancing their remarkable efforts across the United States."
About Trumpet Behavioral Health
Trumpet specializes in the treatment of children and adults with autism spectrum disorders and developmental disabilities and currently provides center-based, school-based and in-home services in Arizona, California, Colorado, Hawaii, Illinois, Kansas, Missouri, Ohio, Texas, Wisconsin and Wyoming through a team of over 800 passionate and highly-skilled individuals which includes PhD and Master's-level Board Certified Behavior Analysts (BCBA®s) and Board Certified Assistant Behavior Analysts (BCaBA®s).