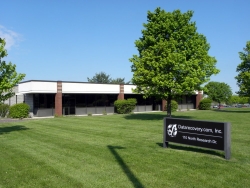 Edwardsville, IL, October 19, 2015 --(
PR.com
)-- Datarecovery.com, Inc., a world leader in computer forensics and data recovery services, is warning Windows users of a potential data loss hazard related to automatic Windows updates.
In October, Microsoft announced that they had accidentally enabled the automatic upgrade to Windows 10 in the Windows Update control panel. For some Windows 7 and 8 users, this caused an unintentional OS upgrade; the upgrade occurs when other updates are installed. As a result, some Windows users are contacting Datarecovery.com for help.
"The transition to Windows 10 has been confusing for some people, and where there's confusion, there's potential for data loss," said Carmitchel. "An OS upgrade should always be a deliberate choice."
A statement from Microsoft, reprinted in Ars Technica, said that the default upgrade was a mistake, and that the company would correct the error. This will prevent computers from starting the install process without users' consent.
Despite the quick response from Microsoft, Datarecovery.com technicians recommend taking action.
"This could have caused serious data loss, and other updates could pose the same threat," said Carmitchel. "For instance, an automatic driver update for a solid-state drive could result in data loss while the user's away from the computer. Automatic upgrades remove the ability of a user to intervene, and that's never good for data protection."
To prevent this type of risk, Datarecovery.com recommends disabling automatic updates for all users. The process is fairly simple, although it differs slightly for various versions of Windows.
Once automatic upgrades are disabled, users should remember to check periodically for important software patches. This strategy empowers the user to make these decisions and prevents unnecessary risks to stored data.
"By requiring user interaction for all updates, an OS gives you more freedom to run your system your own way," said Carmitchel. "From a data protection perspective, it's just safer."
About Datarecovery.com
Datarecovery.com is a worldwide leader in computer forensics and data recovery services. With four locations in
California
,
Illinois
,
Arizona
, and
Toronto
, the company provides a variety of services to thousands of clients each year. Visit
datarecovery.com
for more information.