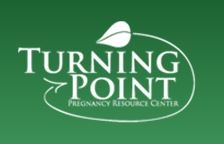 San Diego, CA, October 21, 2015 --(
PR.com
)-- The Turning Point Pregnancy Resource Center (TPPRC), a San Diego-based non-profit advocacy organization for women facing an unplanned pregnancy, has announced their office is moving to a new location.
TPPRC was based on Morehouse Drive in the Sorrento Valley, but the group is moving to a new office located in the "pyramid" shopping center, adjacent to the Miramar Memorial Golf Course.
The new location will be at 7340 Miramar Rd, Suite 204, San Diego, CA 92126. The new phone number is 858-397-1970.
"New location, same caring & compassionate programs and services," said Camille Cassin, Executive Director of TPPRC. "Women involved with an unexpected, unplanned or unwanted pregnancy will still receive the medical services, educational programs and more from Turning Point. To better serve our clients, we've extended our hours to include Thursday evenings until 7 pm as well as Saturdays from 8 am to 3 pm."
The new
Turning Point
office is located about 5 miles southeast from their old headquarters on Morehouse Drive, less than a 10-minute drive away.
"Our Mobile Pregnancy Clinic isn't the only thing on the move," Ms. Cassin continued. "With our main office move, we'll still give any woman who walks through our doors the trust, love and non-judgmental atmosphere that defined our previous location."
Ms. Cassin also stressed that the new TPPRC office is conveniently situated directly between I-15 and I-805 on the northern edge of Miramar.
"No matter where women in San Diego County are coming from, our new office is easy to access," Ms. Cassin said.
About Turning Point:
The Turning Point Pregnancy Resource Center (TPPRC) is a trusted advocate for women involved in crisis pregnancies throughout San Diego County. TPPRC has helped more than 5,000 women since opening in 2000. The organization recently changed locations, but still offers the same hope, help and healing for women and men (a new "Brother in Arms" initiative was recently launched) in the greater San Diego area. For more information, please visit the TPPRC website (http://mmpregnancy.com/), or call (858) 397-1970.