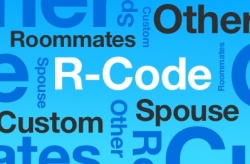 Orlando, FL, October 21, 2015 --(
PR.com
)-- The
PackageLog™
initial integration with
Yardi Voyager®
only included the primary lease holder. Any roommates or additional occupants could only receive packages under the main lease holder's account, treating an apartment full of residents as one contact record. In Logware®'s latest PackageLog™ release, anyone living with the lease holder listed in Yardi Voyager® will now receive a unique recipient account. This means unique settings, emails, and text-message alerts for packages, to allow each resident the opportunity to truly customize their account to fit their individual needs.
"The addition of implementing r-code residents (ex: Roommates, Spouses, etc.) means a more robust and streamline integrated experience for our mutual clients," says Gustavo Ortiz, Director of Software Operations. Integration makes it easier for properties to manage their PackageLog™ account by securely syncing data between the 2 systems. This ease is amplified when an entire portfolio integrates, making implementation across multiple properties almost instantaneous.
Chelsea Burnett, Director of Client Services said, "It's awesome when we can make adjustments to an already amazing product based on client input. Our clients are our life-blood and our ability to implement their suggestions is part of why PackageLog™ is a Best-in-Class product." Best-in-Class is right! PackageLog™ has seen substantial growth in 2015, hitting major milestones like its 1 Million Packages mark, and adding incredible features like this r-code expansion and the On Hold feature released last month.
About Logware®:
Logware®, a Postal Solutions company, develops efficiency Software-as-a-Service (SaaS) products to make life easy for its users. Logware® products all integrate with several property management software systems in the U.S., including Yardi Voyager®. PackageLog™, its flagship application, is a package management tool that leverages package notifications for customer engagement. It's everything about packages… Just 80% faster.