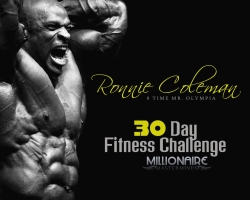 Dallas, TX, October 28, 2015 --(
PR.com
)-- The Millionaire Masterminds has taken the online training & mentoring space by storm. Founder & CEO Sean Matheis brought the first celebrity mastermind to the market in late 2013. Since that time Sean has put together & launched some of the most innovative celebrity mentoring program on the web today.
The Millionaire Masterminds is the who's who of celebrity coaching firms. Some of televisions favorite business personalities come to Sean & his team to design and launch their mastermind programs.
"The process of creating these programs can take months or even years. Our clients are very particular about their brand and their message. There can be a lot of red tape with attorney's, accountants, and managers that make the processes very time consuming. The end result is always worth it. The professionals that take our celebrity coaching programs are part of an experience like no other. The opportunity to work with business icon's and celebrity personalities is an experience you can't get anywhere else. I am always excited for each and every program launch we are part of." -Sean Matheis
The Ronnie Coleman 30 Day Fitness Challenge is going to be one of the fist of it's kind. While there are no shortage of fitness programs out there today This is the first that has been created by an individual with Ronnie Coleman's background. Winning 8 Mr. Olympia titles makes him a world record holder in the body building arena. With dozens of magazine covers, world tours, and his own brand of supplements Ronnie Coleman has his plate full.
"I've been asked by thousands of people to train them in the gym but my schedule is so crazy I have never had the time. This 30 day fitness challenge is my way of sharing my secrets to success in the gym with the world. I wanted to put something together that can help people change their body in just 30 days." - Ronnie Coleman
Industry experts say this could be the largest 30 day fitness challenge launch in decades. To get more information visit www.themillionairemasterminds.biz