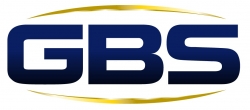 Springfield, MO, November 03, 2015 --(
PR.com
)-- Group Benefit Services (GBS) is pleased to announce that Magally Santos has been appointed as the GBS Reinsurance Claims Specialist. Santos joins GBS after 15 years with Medical Card System, where she personally supervised several prominent client accounts, including Pfizer and Wal-Mart.
Santos' previous roles have provided her with an in-depth understanding of healthcare and industry standards, with an emphasis on reinsurance contracts. Santos was responsible for implementation of the reimbursement reinsurance workflow for all Medical Card System's self-insured clients. She has extensive experience in underwriting management within the group reinsurance arena and supervised new and renewal reinsurance business for key Medical Card System's self-insured group clients.
At GBS, Santos's primary role will be to oversee the GBS book of business for stop-loss breaches and ensure accurate reinsurance reimbursement transactions for all clients. Santos is also bilingual in English and Spanish and can provide additional member support in Spanish.
GBS President and CEO James M. Deren stated that, "As our firm continues to expand, we are always excited to add new and proven talent to our team that will allow us to continue providing the high level of expertise and professionalism that clients have come to expect. Santos' extensive knowledge of the industry and her high level of professionalism makes her an excellent fit for our company."
Group Benefit Services (GBS) is an insurance claim technology organization headquartered in Springfield, Missouri. GBS has twenty-five years of experience in creating and administering self-funded health plans. A high level of flexibility and proven expertise gives GBS the ability to accommodate a diverse client base by developing innovative solutions, offering market-competitive pricing, and providing high quality service to help all clients achieve their individual objectives of lower healthcare costs, optimal health outcomes, and positive member experience. For more information about Group Benefit Services, Inc. (GBS), visit www.gbs-tpa.com.