myHRcounsel is Pleased to Announce a New Partnership with Asurint
An exciting new partnership between myHRcounsel and Asurint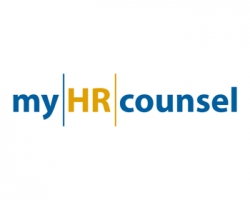 Minneapolis, MN, November 05, 2015 --(
PR.com
)-- The company is pleased to announce an exciting new partnership between one of the largest background checking companies in the U.S, Asurint and myHRcounsel, which provides over 35 attorney advisors on all Federal and 50 State employment laws. Effective on October 27th, this partnership will provide companies the right tools to perform legal background checks.
"Compliance concerns are only getting more complicated, and following these business laws requires a great system and knowledgeable counsel," said myHRcounsel's President Mark Young. "This new partnership combines Asurint's top of the line background screening solutions for companies with the knowledgeable team at myHRcounsel, giving Asurint users the right legal support without the high fees incurred with attorneys."
Asurint is a leading provider in the industry of background screening. They provide a better approach with using the best possible technology, comprehensive screening, and on demand results, which can only be benefits to the users. Asurint complies with all provisions of the Gramm-Leach-Bliley Act (GLBA), Driver's Privacy Protection Act (DPPA), and the Fair Credit Reporting Acts (FCRA).
This partnership aims to provide myHRcounsel as a great compliment to Asurint's already 1,000+ clients that use them for various background checks. myHRcounsel seeks to provide advice on compliance issues related to background checks, when and how to appropriate use them, and other compliance services.
About Asurint
Established in 2006, Asurint is a Cleveland, Ohio based national background screening company that focuses on innovation, technology, & service to deliver comprehensive screening solutions to businesses & government entities across the country. Asurint aims to improve the thoroughness, efficiency, and timeliness or pre-employment screening for their 1,000+ clients. To learn more, visit: www.asurint.com
About myHRcounsel
myHRcounsel offers HR management, employment law compliance, employee on-boarding, employee off-boarding and help with related legal and business issues. Their 20 year history of providing services in their unique format means their clients can receive instant answers on everyday HR compliance questions at a greatly reduced fee. The HR Concierge is provided for a small monthly fee ($3-5/mo. per employee) and is available seven days a week by phone or email. To learn more, visit www.myHRcounsel.com.
Contact
myHRcounsel
Mark Young
612-339-1421
myhrcounsel.com

Contact