Kids Central Pediatrics Inc Creates a New Website to Promote Vaccines and Explain Why They Are Given, How They Work, and Information to Combat Anti-Vaccine Sentiment
A website containing videos in an easy to understand format to explain to parents the most common questions. Videos address why each vaccine is given, how the immune system works, why the vaccines are given on a particular schedule, and the differences between viruses and bacteria. This is a unique website where all this information can be accessed in one location. This website will help parents to make a more informed decision regarding immunization.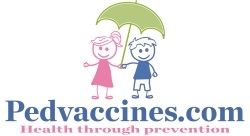 Oak Ridge, TN, November 09, 2015 --(
PR.com
)-- Kids Central Pediatrics, inc announces the introduction of their new website www.pedvaccines.com. The company founder is pediatrician and author Clifford James III, M.D.
Dr. Clifford James stated, "I have gotten tired of trying to always answer questions about vaccines that have been spread via the Internet. These anti-vaccine statements have been misleading to people who have not been trained in interpreting scientific research. The anti-vaccine movement has made parents scared to protect children against illnesses that were once a common cause of illness and death. Without vaccines and accurate knowledge these illnesses will return to cause our children harm."
www.pedvaccines.com is a website containing videos designed to be easy to understand. These videos contain information about each vaccine given to children in the United States, information on viruses and bacteria, how vaccines work, and information combating the most common arguments against vaccines. This website is a resource to parents, pediatricians, medical students and anyone interested in understanding the undiluted facts associated with vaccines and the greater health and well being of our society.
Dr. Clifford James III, M.D. is a pediatrician in Oak Ridge, TN. He is the author of A First Time Parent's Survival Guide: A How-To-Manual for the First Two Years released in October 2015.
Press Contact: Phone: (865)483-5678 Fax: (865)483-4027 Email: helpmommyinfo@gmail.com
www.pedvaccines.com
Contact
Kids Central Pediatrics, Inc.
Clifford D. James III, M.D.
865-483-5678
www.pedvaccines.com

Contact