Adapt Software India Launches Help Desk Software That Runs on SharePoint & Office365
Adapt Software India Pvt. Ltd, a leading provider of SharePoint based Applications and Services, is excited to announce the release of Help Desk Software for SharePoint and Office365 customers worldwide.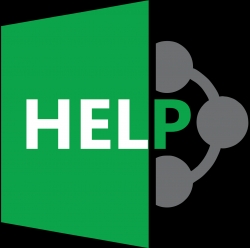 Gurgaon, India, November 18, 2015 --(
PR.com
)-- Adapt Help Desk solution is designed to help companies' setup an internal help desk to give employees a more seamless, personalized and efficient experience of getting issue resolved. Read more:
https://www.youtube.com/watch?v=hu5L1cFYBnY
The automated solution helps streamline and optimize operations which results in providing timely resolutions to the service requests raised by employees and eventually leading to greater employee satisfaction. System allows both internal and external users to log their issues or requests and track them till resolution. One can define Turnaround Time (TAT) against each different request type and manage escalations. System can be deployed in all leading international languages including Arabic. There is a management dashboard that helps top management to see the overall performance of their company in terms of responding to all requests.
Their aim is to provide add on functions to SharePoint and Office365. Companies can now leverage their existing office365 and SharePoint to get a higher return on investments (ROI) by deploying Adapt Help Desk on top of their SharePoint or Office365, said Ashish Kamotra, CEO of Adapt Software India.
Private as well as Government Organizations in many countries are using SharePoint Apps provided by Adapt India such as Quiz Management, Leave & Attendance Management System, Project Management System and Intranets. These Apps are suitable for any SharePoint environment including Office365.
About Adapt Software India Pvt. Ltd.
Adapt specializes in Microsoft SharePoint and offers products & services for SharePoint and Office365 customers. These SharePoint Apps are being used by customers across the globe. Adapt is a Gold Certified Partner to Microsoft and is an ISO 9001:2008 certified company. It has rich work experience in the field of SharePoint implementations, building web application for Logistics, Retail, Distribution, Manufacturing, IT Services, Real Estate, & Financial services and Government.
For more information, visit:
http://www.adapt-india.com/HelpDesk.aspx
Press contact :
Swekchha Rai
Adapt Software India
Marketing & Communications
Email: swekchha.rai@adapt-india.com
Contact
Adapt Software Pvt. Ltd.
Swekchha Rai
08826399133
www.adapt-india.com

Contact