Cobra Systems, Inc. Holiday Charitable Giving x2: Crittenton Services and Toys-for-Tots
Cobra Systems, Inc., a leading provider of industrial print solutions and its employees, are feeling more generous than ever this holiday season. They have chosen two very deserving charitable organizations to donate to this year: Crittenton Services, a local (Fullerton, CA.) nonprofit organization helping Children and Families of abuse and neglect, and Toys-for-Tots. If you would like to donate, contributions can be dropped off at Cobra Systems, 3521 E. Enterprise Dr. Anaheim CA.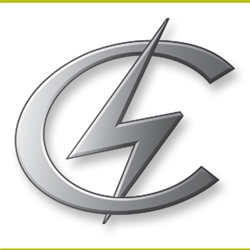 Anasheim, CA, December 15, 2015 --(
PR.com
)-- The idea of giving was easy, but choosing between the two recipients proved to be more difficult. The only answer agreed upon by all employees was both. Collection boxes were placed in the office for both charities at the beginning of December. What was more amazing is that the employees did not choose one over the other to donate to. Each person gave something to each of the causes. Several employees even approached surrounding businesses with a flyer asking for more donations. They also received multiple donations and/or discounts on supplies for donations from well-known grocery stores and other retail establishments in the immediate area.
Matt Erickson, COO of Cobra Systems, was not surprised by all the generosity of the employees saying, "It's who we are as a company, always giving much more of ourselves than what's expected." Further saying, "We are very proud to help Toys-for-Tots and our own local charity, Crittenton Services, who is always reaching out to help families.".
Cobra Systems has always been more than a manufacturer of industrial printers. For nearly 30 years it has worked closely with its customers and community to develop safety signs and label printers. It gives companies an upper hand in making sure employees are safer in all work environments and assuring that they get to go home to their families each day. Cobra Systems gives all year round.
www.cobrasystems.com
About Crittenton:
Crittenton Services for Children and Families of Southern California (CSCF) is a non-profit social services agency whose mission is to heal the wounds of abuse and neglect; strengthen families; and help troubled adolescents reach their full potential. Established and incorporated in 1966 Crittenton has a highly trained workforce operating 24 hours a day / 7 days a week providing comprehensive counseling, medical, and other support services to the clients in our care. We provide a full array of residential, in-home, community based, wraparound, mental health, foster care, and adoption services with a service planning area throughout Southern California that covers Orange, Los Angeles, San Bernardino, Riverside and San Diego Counties. www.crittentonsocal.org
About Toys-for-Tots:
The Marine Toys for Tots Foundation is a not-for-profit organization authorized by the U.S. Marine Corps and the Department of Defense to provide fundraising and other necessary support for the annual Marine Corps Reserve Toys for Tots Program. Now in its 68th year, Toys for Tots provides joy and a message of hope to economically disadvantaged children through the gift of a new toy during the Christmas holiday season. The Marine Toys for Tots Foundation relies on individual donations from the American public as well as support from corporate sponsors. www.toysfortots.org
Contact
Cobra Systems, Inc.
Mike Warter
714-688-7999
cobrasystems.com

Contact