Village Yoga Will Now Offer 4 Classes with a Donation Price Option, Helping Those Living in, or Seeking, Recovery from Alcohol and Drug Addiction
This unique, neighborhood yoga studio, has decided that many who need yoga can't afford it and are offering 4 scheduled classes by Donation to all who really need it - those suffering from substance abuse & dependancy, with an option to pay later.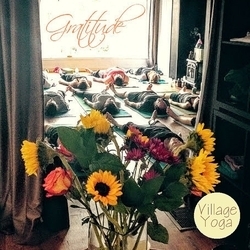 Franklin, MI, December 21, 2015 --(
PR.com
)-- Residents of Franklin Village, and surrounding Townships of Oakland County, Michigan have been visiting a Unique, Neighborhood Yoga Studio since Village Yoga opened in August, 2014. The one of its kind, personalized yoga studio with its very own Juice & Smoothie Bar, is conveniently located in the Historic Shopping District of Franklin Village, surrounded by upscale dining and unique shops.
Village Yoga offers the requisite classes of Ashtanga, Vinyasa and Slow Yoga (Healthy Backs) along with more specialized classes of Yin, Restorative/Yoga Nidra and Satsang – Cosmic Truth Discussion Classes. Private and Group classes are also available in the studio or in other locations.
What makes this studio most unique are the 4 classes that are offered by "donation", including the packed Recovery Class offered every Saturday night at 6pm. The Owner, Merrily McDonald, is in Recovery and has helped many sufferers from addiction and alcoholism over the years. Merrily has also been awarded a 200 Hour Certification to practice as a Chemical Dependency Counselor in the State of Michigan.
To boost a healthy life-style, the studio is the home to Transformation Station, an Organic Raw Juice and Freshly Frozen Fruit Smoothie Bar, open to students and the public. With a varied and healthy menu (if you like, you can make up your own), it's a wonderful addition that the students enjoy after a class or when driving through the Village.
When asked about the business, Merrily, founder and owner, emphasized the amazing story behind the beginnings of Village Yoga, saying "The studio was a gift - the young couple who had put their love into creating this beautiful space realized that it was too overwhelming. The studio, with everything in it – all of the accessories, stereo, student list – even brand new floors and lighting – was given for nothing. The studio is thriving, filled with laughing, happy students, over 16 months later! Life sure is a journey."
Village Yoga offers classes 7 days a week with classes every morning (except Monday) & evening. The Donation Classes include Satsang, a Group Study on Mondays at 7:15pm, Recovery Yoga on Saturdays at 6pm, Gentle Slow Yoga (great for beginners) at Noon and a Restorative/Yoga Nidra Class at 5:45pm, both on Sundays. Discussion is available to practice now & pay later. Gift Certificates for yoga and beverages are also available.
The studio and Transformation Station are located in the heart of Historic Franklin Village at 32751 Franklin Road Franklin MI, 48025.
Interested individuals and businesses are invited to visit the mobile-friendly website, http://www.villageyogafranklin.com/, or call 248.797.057 for more information.
Contact Info:
Name: Merrily McDonald
Organizations: Village Yoga & Transformation Station
Address: 32751 Franklin Road Franklin MI, 48025
Phone: 248-797-0579 or 248-894-1194
Contact
Village Yoga
Merrily McDonald
248.797.0579
www.villageyogafranklin.com

Contact
Multimedia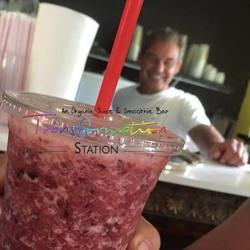 Enjoy a Raw, Organic Juice and/or a Freshly Frozen Fruit Smoothie after a yoga class or while visiting Franklin Village.