BÜHLMANN Laboratories Opens North American Affiliate
BÜHLMANN Laboratories is proud to announce the availability of its products directly from its new North American affiliate, BUHLMANN Diagnostics Corp (BDC) in Southern New Hampshire.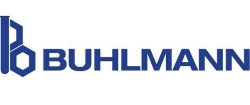 Amherst, NH, January 11, 2016 --(
PR.com
)-- BÜHLMANN Laboratories is proud to announce that, effective as of January 1, 2016,
BÜHLMANN products
are directly available to their North American customers exclusively through their new affiliate BUHLMANN Diagnostics Corp (BDC) in Amherst, NH. Former vendors are no longer being supplied with BÜHLMANN products.
"We are excited about the opportunity to work directly with our customers," said Thomas Hafen, CEO of BÜHLMANN. He continued, "BDC will help us foster closer relationships and enhance our customer support interactions as well as meet their requirements for future BÜHLMANN products. The BDC team is thrilled to now be to serving BÜHLMANN customers and is eager to help researchers and scientists with our many assays in the field like
fCAL Calprotectin ELISA
,
FlowCAST® Basophil Activation Test (BAT)
,
ACE Kinetic Assay
and our broad range of
Melatonin Assays
."
About BUHLMANN Diagnostic Corp (BDC)
BUHLMANN Diagnostics Corp (BDC) is the North American affiliate of BÜHLMANN Laboratories, the leading provider of ELISA assay kits, RIA assay kits, lateral flow assays, flow cytometry assays, molecular diagnostics assays, antibodies, and proteins worldwide. Located in a state-of-the-art facility in Southern New Hampshire, the BDC team collectively represents over 100 years of experience in serving both clinical and basic science research laboratories.
About BÜHLMANN Laboratories
Founded in 1976, BÜHLMANN Laboratories continuously developed over the years and has remained focused on growing their product portfolio in the diagnostic and research market. BÜHLMANN is known for outstanding product quality, providing excellent after-sales services, and delivering remarkable scientific innovations. BÜHLMANN has become the prime calprotectin company, offering the broadest calprotectin product range with the automatable
BÜHLMANN fCAL™ ELISA
and the quantitative
Quantum Blue® Calprotectin rapid tests
. They also offer a selection of unique, high-quality assays for routine use such as the
BÜHLMANN Flow CAST®
product group for Basophil Activation Testing, the
BÜHLMANN GanglioCombi™
products, and a variety of
Melatonin Assays
.
Contact
BUHLMANN Diagnostics Corp
Stacy Smith
844-300-9799
www.buhlmannlabs.com
info@buhlmannlabs.com

Contact