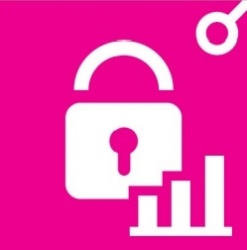 Orlando, FL, January 16, 2016 --(
PR.com
)-- The granting of permissions to documents and list content is typically the responsibility of a site owner or site collection administrator within Microsoft SharePoint. The site owners and site collection administrators are not necessarily members of an IT department, but are usually users within other departments such as Human Resources and Sales. They are identified as individuals that will manage the security since they have a better understanding of who should have permissions to the content within their departments. This is something that usually cannot be carried out by IT since the IT department would not be aware of who should have permissions to certain department related information.
The permissions within SharePoint can be difficult to understand and manage. For instance, if an employee was to leave the organization, it is very much a manual process to identify all of the files, list items, folders and sites that the employee had permissions to. The permissions would need to be manually removed, and then subsequently assigned to a replacement employee.
Active Directory or Azure groups are not enumerated within Microsoft SharePoint permission reports either. So it is impossible for an end user to truly understand if a colleague does in fact have permissions or not to the departmental content.
Permissions can inadvertently be assigned to employees within SharePoint due to a lack of understanding as to which content inherits permissions and which content has broken permission inheritance. Permissions inheritance is the default for SharePoint sites, lists, libraries and folders and therefore a newly created document would inherit the permissions from the folder it is contained within. These inherited permissions can easily be broken by 'Sharing' the content with another employee.
The newly announced permissions management add-in by Lightning Tools can be used by Site Collection Administrators to report fully and accurately all of the users that have been assigned permissions to the content. Regardless as to how they have been granted permissions, all of the users with any permission will be displayed within the report together with an explanation as to how they were granted permissions e.g. through an Azure AD Group.
Management of permissions can also be carried out with DeliverPoint across many objects or large scopes of objects including an entire site collection. The operations in DeliverPoint include transferring permissions between employees, removing permissions, granting and copying permissions. These operations can ensure that when a user leaves the organization, their permissions are removed fully and immediately across all of the content in minutes.
Lightning Tools DeliverPoint can be downloaded as a trial from their web site:
lightningtools.com/products/sharepoint-online-permissions-management-tool/
. A free version of the add-in is also available that provides the permissions reporting but not the management features:
lightningtools.com/products/deliverpoint-add-in/
Brett Lonsdale (CEO and Owner of Lightning Tools) explains that using DeliverPoint to report on permissions and manage permissions can not just save endless hours of valuable employee time, but can vastly reduce the risk of secure content such as documents falling into the wrong hands.
Lightning Tools (established in 2007) is a UK/US based company that provides multiple tools and add-ins for Microsoft SharePoint including SharePoint Content Migration, Data Integration and Visualization, Content Roll Up and Discussion Forum software. More information on Lightning Tools can be found on their web site:
www.lightningtools.com