Loyalty Thrives Group Delivers Success for New Jersey Merchants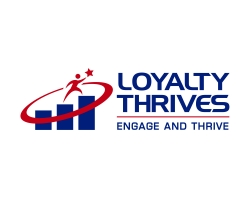 Allentown, NJ, January 22, 2016 --(
PR.com
)--
Loyalty Thrives Group
, a New Jersey-based full-service provider of mobile and loyalty marketing solutions and mobile responsive web designs, announced they will be implementing the latest in mobile loyalty marketing innovation for New Jersey merchants. Developed by the SMS MastermindsTM mobile/digital services division at SpendSmart Networks Inc. a publicly traded company (OTCQB: SSPC), this unique system's technology enhances the business-consumer relationship by enabling these businesses to consistently reach and reward their customers—driving sales via text-message (SMS) rewards, promotions, and specials.
Sanford Nacht and
Richard Nacht
, New Jersey licensees and owners of Loyalty Thrives Group, work side by side with local and regional merchants helping them strengthen their relationship with customers.
"Each of our clients use the technology differently to best benefit their day-to-day operations. Sometimes it's used to let customers know about upcoming events, other times to send out discounts/sales via text." A recent success story for the company is client Uncle Gino's Marketplace, located in Manalapan, NJ. "Uncle Gino's started using our loyalty rewards program a little over a month ago and has had great success with it, signing up more than a thousand customers for the program," during that time said Nacht.
Loyalty Thrives will stay engaged with local merchants and their marketing teams to make sure each location continues to obtain the best possible results through strategically timed and crafted offers to their loyal customer base. The Loyalty Thrives marketing platform sends personalized text messages to customers with unique calls-to-action. The company says these messages can promote a sale, link to product videos, encourage customers to share likes from their Facebook page, or even ask the customer to reply back with a question or concern.
Nacht says that "Loyalty Thrives text messaging platform "helps merchants like Uncle Gino's strengthen their relationship with customers, deliver greater customer satisfaction and stronger recurring revenues from their customer database."
"Uncle Gino's is an amazing brand committed to exceeding their customers' expectations and to treating them like family. They picked the right company to help support that effort electronically through our loyalty system," said Nacht.
Gino Palummo, the owner of Uncle Gino's Marketplace, notes that "One advantage of this system is that it's affordable for businesses of all sizes. Add that to the short turnaround time for seeing the return on the investment, and it equals another tool for us to to keep growing our customer base and the number of visits from our customers."
Contact
Loyalty Thrives Group
Richard Nacht
609-553-6900
www.loyaltythrives.com

Contact