U.S Lighting Group Announces New Energy Efficient Bulb
U.S Lighting Group has just announced their new bulb; the most energy efficient bulb currently commercially available.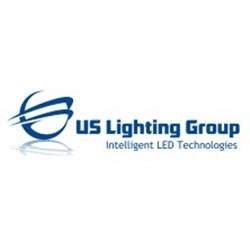 Eastlake, OH, January 26, 2016 --(
PR.com
)-- This week
U.S Lighting Group
received the test results for their new, more energy efficient LED light bulb. Their new bulb clocked in at an amazing 158.64 lumens per watt. This means that U.S Lighting Group not only offers the longest-lasting LED Light bulb, but also the world's most energy efficient LED bulb currently commercially available.
This amazing leap forward in efficacy was the result of a few genius design and engineering tweaks on the part of the president of the company with help from the USLG engineering team. Though the efficiency of this bulb is higher than their previous products, it still has the same great design, long life, and practical application that we've come to expect from U.S Lighting Group.
The new bulb was tested by a certified, independent testing laboratory right here in the United States. This method of testing gives U.S Lighting Group's products credibility that you won't find with other LED light bulb manufacturers, many of whom use out-of-country laboratories that may or may not adhere to the correct standards. Lighting experts urge consumers to watch out for companies claiming to carry LED light bulbs at a higher lumen per watt than 140, as many of these were likely not tested properly or held to the right standards.
USLG's new LED light bulb is a 4-foot bulb meant to replace the harsh fluorescent lights you might see in offices, stores, and other commercial buildings. Swapping these out for longer lasting and more energy efficient LED bulbs allows for immense annual savings for any business, company, or corporation that makes the change. Now you can switch from expensive, harsh fluorescents to the longest lasting and most energy efficient LED bulb commercially available, guaranteeing a lot of money saved for your company or business.
U.S Lighting Group's new, highly energy efficient 4-foot bulb is currently available and consumers are already lining up to place orders. More information can be found on the company's website or by contacting them directly via email or phone.
U.S Lighting Group is an industry-leader in LED lighting. Their best-in-class products are continuously setting the bar for LED lighting manufacturers around the world. Located in Eastlake, Ohio, U.S Lighting Group produces all of their products in the United States right in their local factory. Though U.S Lighting Group has been in business for less than a decade, they've still managed to surpass the industry standard, opening up a whole new world for the LED lighting industry.
Contact
US Lighting Group
Olga Smirnova
216-896-7000
www.uslightinggroup.com

Contact
Multimedia
US Lighting Group's LED bulb test results from a certified testing laboratory.