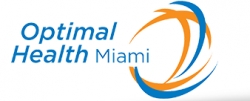 Aventura, FL, January 28, 2016 --(
PR.com
)-- Regardless of their age, almost all men and women are looking to improve their sex drive and maximize their sexual performance to better please their partner and themselves. On Tuesday, February 9, 2016 things will be heating up in the luxurious Williams Island Spa. Known for its many health and fitness world class amenities, Williams Island Club and Spa will be hosting a Men's and Women's Sexual Health seminar where notable sexual health doctors and experts will be addressing important sexual health topics, just in time for Valentine's day.
Dr. Marc Gittelman, the founder of Optimal Health Miami is also a director and co-founder of Uro-medix. He will be one of the speakers, lecturing on Men's Sexual Health, exploring the roles of hormone balance, testosterone, and the use of medications such as Viagra and Cialis. Other topics will be discussed including premature ejaculation, inhibited orgasm, and sexual health expectations for both men and women. Dr. Gittelman is a board certified Urologist who specializes in all aspects of the prostate, Men's and Women's sexual health, hormone balance, testosterone supplementation and all types of evaluation and treatments for erectile dysfunction, premature ejaculation, and peyronies disease. Dr. Gittelman's research has included involvement in pivotal clinical trials submitted to the FDA with virtually every medicine for prostate enlargement, urinary incontinence, and sexual health. Some of the products he has contributed to the research and development include; Viagra, Levitra, Cialis, MUSE etc. Dr. Gittelman consults with numerous biotech companies in ongoing efforts to develop new and better medications in the fields of Prostate Cancer, Erectile Dysfunction and in the fields of Men's and Women's Sexual Health.
Other notable experts who will be sharing their knowledge during the Valenine's Sexual Health Fest at Williams Island Spa are Dr. Karen Koffler, an expert in the field of women's sexual health and Medical Director Health and Well Being at Carillon Hotel and Spa and Jenny Patrizia (AKA The Sexy Nutritionist). Jenny Patrizia known as the 'Sexy Nutritionist' (due to creating recipes that utilize aphrodisiac ingredients during her couple's cooking classes inside Kitchen 305), is a prominent health, beauty, and nutrition expert, as well as a celebrity TV and radio personality, with a strong following in the national and international Hispanic community. Patrizia's notable appearances and contributions include Univisión's Despierta América, Telemundo's Un Nuevo Día, CNN, ESPN, CBS, NBC, Cosmopolitan and People magazines, Huffington Post and Venevisión's Tu Desayuno Alegre segments.
This highly anticipated seminar to be held inside a world-class site helps provide an exceptional ambiance along with notable, high regarded experts, makes this a Pre-Valentine Day's event one cannot miss out on.