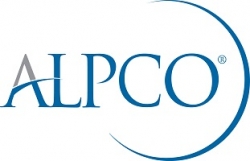 Salem, NH, February 16, 2016 --(
PR.com
)-- ALPCO recently announced the launch of its new
InhibiScreen Basophil Activation Test (BAT)
which was developed and validated specifically for the evaluation of kinase inhibitors during early drug development. InhibiScreen offers an easy, fast and reliable solution for analyzing basophil activation status via flow cytometry. With the inclusion of two controls, the assay can provide insight into therapeutic efficacy of PI3Kδ, PI3K γ, BTK and SYK inhibitors.
"Prior to the launch of our InhibiScreen Basophil Activation Test, biotechnology, pharmaceutical and clinical research organizations were forced to use assays that were not optimized to meet their needs," explains ALPCO's president, Sean Conley. "Our new assay has not only been validated specifically in the context of inhibitors of the PI3K, BTK and SYK pathways, but it has also been shown to give end users the option to stain and store samples for up to 96 hours prior to data acquisition without impacting overall MFI values."
To learn more about the InhibiScreen Basophil Activation Test contact
Bethany Bell
, Senior Product Manager at ALPCO.
About ALPCO
American Laboratory Products Company (ALPCO) was founded in 1991 as an importer and distributor of immunoassay-based products for the North American life science markets. The company has since grown into a premier channel representing over 60 collaborating partners from around the globe. In 2008, ALPCO expanded its capabilities with the launch of an organically developed product line focused in the area of diabetes and obesity research while also remaining true to its roots by continuing to provide "Immunoassays Beyond the Ordinary."