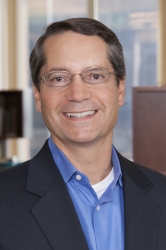 Dallas, TX, February 13, 2016 --(
PR.com
)-- VMG Health announced that Don Barbo, CPA/ABV has joined the firm's Dallas office as a managing director with the Business Valuation Practice. Barbo started his valuation career in 1998 with VMG Health and worked for the company until August of 2003. He spent five years as a partner with HSSK and seven years as a director in Deloitte Financial Advisory Services LLP's ("FAS") healthcare valuation services team.
Barbo specializes in healthcare business valuations involving mergers and acquisitions, divestitures, partnership transactions, leasing arrangements, commercial damages and financial reporting. He also has extensive experience performing engagements for various contracts between hospitals and physicians, including medical director agreements, on-call agreements, lithotripsy service agreements, purchase services agreements and management services agreements.
As a healthcare financial advisory expert with almost 20 years of experience, Barbo has often been called to serve as a thought leader to the industry. He has presented extensively to various legal and valuation organizations and published numerous articles regarding business valuation issues. He also serves as an expert witness in litigated matters for his clients, including testifying before the U.S. Tax Court.
Barbo is a CPA, holds the Accreditation in Business Valuation from the American Institute of Certified Public Accountants ("AICPA"), is a member of the Medical Group Management Association ("MGMA") and is a member of the Healthcare Financial Management Association ("HFMA"). He holds a bachelor's degree in Accounting from Texas Tech University and a master's degree from the Cox School of Business at Southern Methodist University.
"Along with the leadership team, managing directors, and Board of VMG Health, I am proud to welcome Don Barbo back to the company as a managing director of the firm. Don is coming back to us after spending 13 years with a Big 4 national firm and a regional valuation firm performing healthcare engagements for clients throughout the United States," said VMG Health's Senior Managing Director and Founder Greg Koonsman. "He brings deep expertise of healthcare valuation, transaction advisory and litigation/expert witness services to the firm."
"I am excited about re-joining the VMG Health team and contributing to its strong growth," said Barbo. "I share VMG Health's commitment and intense focus on providing industry-leading transaction advisory and litigation valuation services to its healthcare clients across the country."
About VMG Health
With more than 20 years of service, VMG Health strives to be a trusted advisor by providing thought leadership and valuation solutions to the healthcare industry. The firm provides business enterprise valuation, transaction advisory and joint venture consulting, physician compensation valuation, dispute resolution and litigation advisory, capital asset appraisal, real estate appraisal and quality of earnings assessment specifically to healthcare. Since 1995, VMG Health has grown to employ over 110 professionals and performed over 25,000 engagements nationally. More information is available at
www.vmghealth.com
.