ALPCO's New NT-proBNP ELISA Offers Cost Savings and Flexibility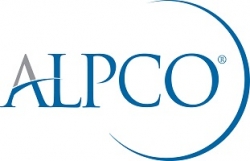 Salem, NH, February 23, 2016 --(
PR.com
)-- ALPCO recently announced the release of its new NT-proBNP (1-76) ELISA, offering researchers investigating cardiovascular disease, kidney disease, and diabetes with a flexible, user friendly and cost effective tool. The assay is highly characterized to measure changes in levels of NT-proBNP, and can also measure the relevant BNP fragment for translational research, allowing researchers to identify exactly which BNP fragment they are measuring. Additionally, the NT-proBNP (1-76) ELISA is a flexible tool, as it can be run manually or on open automated systems in laboratories of any size.
"Over the years, we have observed how many BNP assays on the market can limit researchers due to complicated procedures and closed system requirements," explains ALPCO's president, Sean Conley. "We are confident that our new NT-proBNP (1-76) ELISA will help solve a lot of these issues for users by offering them a flexible tool with a simplified workflow, allowing them to bring their testing in-house and ultimately save time and money."
Visit
www.alpco.com
to learn more about the
NT-proBNP (1-76) ELISA
, or contact
Andrea Tarbet
, Associate Product Manager at ALPCO.
About ALPCO
American Laboratory Products Company (ALPCO) was founded in 1991 as an importer and distributor of immunoassay-based products for the North American life science markets. The company has since grown into a premier channel representing over 60 collaborating partners from around the globe. In 2008, ALPCO expanded its capabilities with the launch of an organically developed product line focused in the area of diabetes and obesity research while also remaining true to its roots by continuing to provide "Immunoassays Beyond the Ordinary."
Contact
ALPCO
Andrea Tarbet
1-800-592-5726
www.alpco.com

Contact