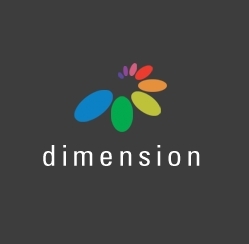 Las Vegas, NV, February 24, 2016 --(
PR.com
)-- Dimension, Inc. announces that it was awarded a major victory in a recent ruling by the Court of Clark County Nevada, Judge Elizabeth Gonzales presiding. TMM, Inc.'s request to voluntarily dismiss all claims against Dimension, DFMI, Lawrence Panik, Bruce Hoyt, Lyman P. Hurd PhD and John Elton PhD, with prejudice was granted. This means that the lawsuit against them for nearly three years is over and cannot be re-filed.
Dimension has always maintained that this suit was entirely without merit and deliberately filed to harm and destroy Dimension as a business, as well as all of its patents. Dimension has been the sole and rightful owner of the HP/Iterated PVS/SGI fractal code license since 2008.
Dimension will continue to pursue their counterclaims against TMM, Inc. for the damages that they have had to deal with and continue to deal with because of the lawsuit filed by TMM, Inc. in March 2013.
The Dimension claims against TMM, Inc., DFI and their principals (Gerard V. Cavanaugh, Stanley R. Ford, Michael K. Kozole, Michael W. Fernandez, Thomas B. Simpson, Robin Haskins and Dr. Alan Sloan) that will go to trial in June, 2016 include: Misappropriation of Trade Secrets, Abuse of Process, Conversion, Intentional Interference with Contractual Relations, Intentional Interference with Prospective Business Relations, Unfair Competition, Deceptive Trade Practices, Fraud, Civil Conspiracy and Declaratory Judgment.
About Dimension, Inc.
Dimension, Inc. is a technology licensing company with products based on our patents in video compression and upscaling.
On behalf of The Board of Dimension, Inc.:
Lawrence F. Panik DDS
President and Director
Dimension, Inc.
www.dimensioninc.tv
(808) 937-3270