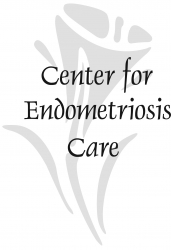 Atlanta, GA, March 02, 2016 --(
PR.com
)-- In recognition of Endometriosis Awareness Month, the Center for Endometriosis Care (CEC) is calling for increased disease recognition and better support of those struggling with the illness.
According to the World Endometriosis Research Foundation, endometriosis impacts an estimated 176 million individuals worldwide, from all walks of life. The disease is characterized by the aberrant presence of endometrial-like tissue in extrauterine sites, giving rise to pain, inflammation, painful sex, debilitating pain with menses, gastrointestinal and urinary tract difficulties, infertility/pregnancy loss, adhesions, organ dysfunction and much more. Endometriosis is often linked to other painful conditions as well.
While the disease primarily affects the pelvic organs, endometriosis may also be found in extrapelvic locations like the lungs and diaphragm. Influenced by various epigenetic, environmental and molecular factors, several mechanisms play roles in disease development. Although many individuals first experience signs of endometriosis early in life, symptoms are often dismissed. Thus, the disease remains under-diagnosed and ineffectively treated, despite being among the most prevalent causes of hysterectomy, infertility and pelvic pain. Prevention and non-surgical diagnosis remains elusive; most patients will need complex, multidisciplinary care to effectively treat endometriosis, yet few are guided towards Laparoscopic Excision along with important adjuncts like physical therapy, nutritional approaches and alternatives that can help when combined with quality surgery.
Routinely fraught with misinformation when portrayed in the media and largely stigmatized by society as simply "killer cramps," the enduring lack of authoritative disease awareness contributes to the decade-long delays in diagnosis and effective care. The perpetuation of generational taboos and prevailing ethos of menstrual shaming have profoundly negative effects, leaving many sufferers feeling isolated, unsupported and frustrated by the widespread lack of information. The Center believes positive change can be achieved through a widespread, targeted public health campaign incorporating the media, healthcare personnel, school curriculum and parents, and has long been involved in efforts to effect robust changes to the currently poor status quo of medical education surrounding endometriosis, with upstream targeting that begins in the school setting and is shared across multidisciplinary providers in order to reflect the true nature of the disease. "I would rather treat all individuals with endometriosis at an early stage and avoid bowel resections, bladder resections or hysterectomy – something I really think is attainable. More doctors should not be scared to be brave and take the chance that a young patient may have endometriosis - and save them years of suffering. I pray for early diagnosis and effective treatment for all those struggling with this disease," said Dr. Ken Sinervo, the CEC's Medical Director. The Center also encourages those affected by endometriosis to challenge "The Curse" mentality by speaking up and sharing their stories. "Knowledge is power. You have to be your own advocate," said Dr. Sinervo.
The Center is helping to give a platform to some of those voices by featuring narratives submitted by sufferers all throughout March on their site. "We've got to allow the endometriosis community's voice to be heard," said Heather Guidone, the Center's Program Director. "We believe we can strive towards alleviating the culture of menstrual misinformation through behavior changes, encouraging research, expanding fundamental components of management, increasing authoritative awareness and reducing costs through improvement and standardization of care for those in need," she said.
Endometriosis is a key health initiative needing further promotion, understanding, research, empathy – and the voices of those who struggle with the disease. "Do all that you can to help endometriosis sufferers put pressure on health care providers to realize the horrific impact this disease has on health, professional lives, social interactions and so many other aspects of life," Dr. Sinervo. To read the daily story updates, learn more about the disease and connect with others who understand, visit the Center's website at
CenterForEndometriosisCare.com
.
About the Center for Endometriosis Care:
The CEC is a Center of Expertise in Endometriosis and formally designated Center of Excellence in advanced Minimally Invasive Gynecologic Surgery (COEMIG), founded in 1991 by internationally acclaimed endometriosis pioneer Robert B. Albee, Jr. MD FACOG ACGE. The Center, under the leadership of Medical Director Ken R. Sinervo MD MSc FRCSC ACGE, is comprised of an award-winning team of Board-Certified Laparoendoscopic Excision (LAPEX) surgeons and compassionate endometriosis specialists. CEC was among the first few centers in the world to undertake a dedicated focus on the disease and specifically on the excisional treatment of endometriosis. In addition to gold-standard, multidisciplinary treatment, the CEC also maintains a robust training and Fellowship program along with education, awareness and public policy efforts to elevate the disease profile as a priority public health concern. For over twenty years, the Center's integrative, patient-centric care team has considered it an honor to serve the international endometriosis and pelvic pain community.