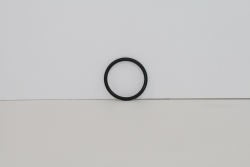 Oswego, IL, March 02, 2016 --(
PR.com
)-- Seginus Inc was founded in November 2009 and continues to bring customers the very best in PMA parts. Seginus Inc currently has over 100 active parts in their inventory and many more are available through special order upon request. Look for their company page on LinkedIn and email brittany@seginusinc.com to be placed on a distribution list for more information.
If you have any interest in developing a new PMA part please contact info@seginusinc.com.
The Non-Metallic Spacer P/N 1008607-1 is a component of the Hamilton Sundstrand High Stage Bleed Valve P/N 1001246-2 and 1001246-3. The Sundstrand High Stage Bleed Valve is used on Embraer ERJ170, ERJ175, ERJ190, ERJ195 Model series aircraft.
Seginus Inc. has released the following FAA PMA replacement parts to aid in your cost reduction programs when maintaining your High Stage Bleed Valves.
1008607-1EH Spacer, Non-Metallic
For additional information contact our USA offices or your regional distributor.