ABC Rental Equipment Expands in Ft Lauderdale
Fastest growing equipment rental company in Florida expand its reach.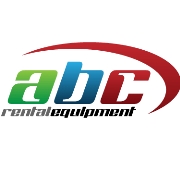 Fort Lauderdale, FL, March 10, 2016 --(
PR.com
)-- ABC Rentals Inc. based in Boynton Beach, FL expands its territory in Ft Lauderdale to ease distribution.
Founded in 1995, ABC Rentals opened as a small tool rental company. In 2006, ABC Rentals made a small purchase of $20,000 and bought 2 19-Ft Genie Scissor lifts. "We delivered them on a truck and trailer," says Dan Powers President of ABC Rentals. "We always had a plan for the direction of the company, it took a while but we found or niche." In 2008-2009, when major rental companies were dumping equipment ABC Rentals was purchasing them and renting them out at record pace. "We never had lifts in stock, when we had 20 or 30, we needs 40 or 50, now with over 200 scissor lifts I think we have come to terms, that's what generated our rapid growth," says Dan. "In 2013 ABC Rentals, started to get heavy into the higher outdoor boom lifts, We had 2 boom lifts for several years up until 2013. In 2016, with an inventory of 60 boom lifts, 50 forklifts, and 10 Bobcats and the 200 scissor lifts, ABC has finally been able to feed their clients. ABC Rentals, has 5 trucks rolling every morning at 6 am and run 5 days a week. Customers of ABC Rentals are willing to wait for equipment too. When we are out of equipment customers ask, when will you have them in stock? People are willing to wait 2-3 days even up to a week to deal with us. They like us because they trust us, we have newer equipment, and we are the lowest price," continued Dan.
ABC Rentals has a 5 star rating in service, Ranked #11 in the nation (The Equipment times AR publishing). "We have a mechanic Jeff, we have nicknamed, Double Take, people call in with a service issue and sometimes he's on site 30 minutes later, the customer has to look twice. Our service vehicles are fully stocked with parts, so if something breaks down, our mechanic's usually have spare in his truck," noted Dan. Other equipment companies come out diagnose the issue, run back to the shop, order the part, sometimes 2-3 days later return to repair it. "Our customers usually are on a time crunch, they need things fixed on the spot."
In April 2014, ABC Rentals hired Brett Crawford, Vice President Regional sales. Brett quickly formed a 5 member team to scour South Florida for new construction and new companies looking to do business with ABC Rentals. "It's amazing, we hear customers unhappy with their current rental company and coming aboard with ABC everyday." "We are growing every year. When I started, I think we had about 90 Scissor lifts and 30 Boom lifts, now doubling our fleet, we can't even keep them in stock," Brett continued.
For contact information or to become a corporate client contact BrettC@abcrentalequipment.com or call 561-739-9888
For Sales inquiries or pricing contact sales@abcrentalequipment.com or contact 561-739-9888
Contact
ABC Rentals
Dan Powers
561-739-9888
www.abcrentalequipment.com

Contact