Private Bank of Buckhead Adds Another Ambassador
Renee Weese of Minerva Planning Group has joined the Board of Advisors for Private Bank of Buckhead.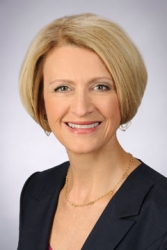 Atlanta, GA, March 15, 2016 --(
PR.com
)-- Renée Weese, a Financial Planning Consultant with
Minerva Planning Group
, has joined the Board of Advisors for Private Bank of Buckhead. Minerva is a fee-only financial-planning firm. Weese is a Registered Investment Advisor Representative and Certified Financial Planner™.
"Private Bank of Buckhead has a community-based strategy and our Advisory Board is an extension of that commitment," says Brent Adams, the bank's Executive Vice President and Senior Banking Officer. "Ambassadors like Renee extend and broaden our relationships, helping us to continue to heighten our dedication to first-class service on a first-name basis."
Weese provides advanced planning and investment consulting through a uniquely focused life goals approach. She works with successful executives, professionals, business owners and their families on a fee-only basis to align solid financial plans with life goals and to provide guidance and investment management along the way.
"Renee's extensive financial expertise and deep commitment to the community will be invaluable to us," Adams says.
Weese brings to her clients a unique business perspective, as well as valuable insights into making successful life transitions, both personally and professionally. Prior to joining Minerva in 2006, she enjoyed a 20-year career with Hartford Financial Services Group, most recently as President of Omni Insurance Group, a subsidiary of The Hartford.
She holds a Master's Degree from the Goizueta Business School, Emory University, and earned her Financial Planning Certificate from the Boston Institute of Finance, Boston University. She is a registered Investment Advisor Representative and a Certified Financial Planner™.
Weese has been featured on CNN.com, in newspapers across the country, in More magazine and in the Atlanta Business Chronicle. An Atlanta native, she is actively involved in the local arts and business communities.
Other members of Private Bank of Buckhead's Board of Advisors:
· Elizabeth Cogswell Baskin, President & CEO of Tribe, Inc.
· J. Frank Bell, III, Founder & Chairman, Intellinet.
· Marcus E. Bromley, Retired CEO, Gables Residential Trust.
· Harry S. Cardile, Owner & President, Halo Capital, Inc. & Luna Resources, LLC.
· Michael Daughtery, Founder, CEO & President, LabMD.
· Charlie Frew, Executive Director, Jerusalem House, Inc.
· Steve Levene, Founder & Publisher, Reporter Newspapers.
· Helene Gassen Lollis, President, Pathbuilders, Inc.
· Neil Morrisroe, Founding Partner, McLain & Merritt.
· Thomas D. Stewart, Jr., President & Co-Founder, JTS Health Ventures.
· Pat Upshaw-Monteith, President & CEO, Leadership Atlanta.
Private Bank of Buckhead
brings a private banking approach to all clients across all functions of the bank. The bank – now in its 10th year – is designated a Preferred Lender by the U.S. Small Business Administration, and includes a dedicated mortgage solutions unit,
PrivatePlus Mortgage
. Private Bank of Buckhead is located in Piedmont Center (Building Three).
Private Bank of Decatur
is located at 150 East Ponce de Leon Avenue in Decatur, at the corner of Ponce and Church Street. The mortgage division is represented in both Buckhead and Decatur, and does business nationally.
Private Bank of Decatur its own Board of Advisors, in addition to the bank's Board of Directors.
Contact
Plant Communications, LLC
Drew Plant
404-634-7102
www.PlantCommunications.com

Contact