Organic Dried Food: Largest Online Organic Marketplace Launches Crowdfunding on Indiegogo
Organic Dried Food, the largest online marketplace featuring healthy organic and natural foods and products, launched a Crowdfunding Event today on Indiegogo. The company is seeking backers to provide marketing funds to expand brand awareness.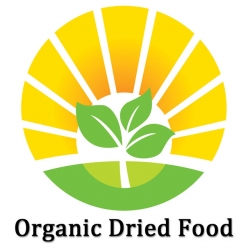 Salt Lake City, UT, March 17, 2016 --(
PR.com
)-- Health conscious customers can shop and purchase at wholesale prices (up to 50% below retail) from over 37,000 products featuring organic and natural products in categories such as; Food & Beverage, Baby & Children, Pets, Health & Beauty, Vitamins & Minerals, Sports & Fitness, Health Supplements and Eco-Home.
The company offers popular brands like Newman's Own, Bob's Red Mill, Eden Foods, Annie's Homegrown, Earth's Best, Jason Naturals and over two thousand more.
"We focus on non-perishable healthy foods and products. These products account for about one-half of all purchases at supermarkets. We provide better selection, at better savings, with the convenience of travel-free shopping and free delivery on all orders over $49," says company Founder Bob Ducey.
Organic Dried Food is the only company offering the following:
· Free Membership, no annual costs
· Up to 50% off retail prices on 37,000 products from 2,200 brands
· A huge selection of dietary selections including: Gluten-Free, Vegan, Dairy-Free, Nut-Free, Non-GMO and Kosher
· Free home delivery* from 4 regional warehouses
· Safe, non-toxic cleaning products, personal products, and beauty supplies
· High-quality supplements and vitamins
· All-natural, non-toxic baby products and home goods
· Rewards for creating an account, making purchases, providing referrals and sharing us on social media with an option to donate rewards to Feeding America.
President and CEO Ryan Williams stated; "Indiegogo is a great Crowdfunding platform that allows us to offer our backers fantastic rewards, including hundreds of dollars in savings on healthy purchases, to spending a day with us exploring scenic Utah, or even a one-week vacation anywhere in the world!"
Backers and others interested may visit the Crowdfunding Event at: www.igg.me/at/organicdriedfood
About Organic Dried Food:
Open in February 2016, Organic Dried Food is the largest online Organic Marketplace selling 37,000 organic and natural products from 2,200 vendors to customers in the USA at wholesale prices from 4 warehouses (2 East Coast & 2 West Coast), with free home delivery. The company also has a Rewards Program granting customers points for joining membership, purchasing product, and referring friends and family.
* free shipping on all orders over $49
Indiegogo Crowd funding: www.igg.me/at/organicdriedfood
OrganicDriedFood: www.OrganicDriedFood.com
Video: https://vimeo.com/153136730
Media Contact:
Bob Ducey
VP Sales & Marketing
bducey@organicdriedfood.com
435.503.8532
Contact
Organic Dried Food
Bob Ducey
435-503-8532
OrganicDriedFood.com

Contact